A place for Apple traders and investors to share their best ideas.
Let's get thing rolling with CNBC's "How Apple Gets You To Spend Money" from its Make It series. I'd call it a 13:41-minute Apple ad, except Apple's own ads are much cleverer, with better production values.
Below: Apple vs. the S&P 500 (normalized)…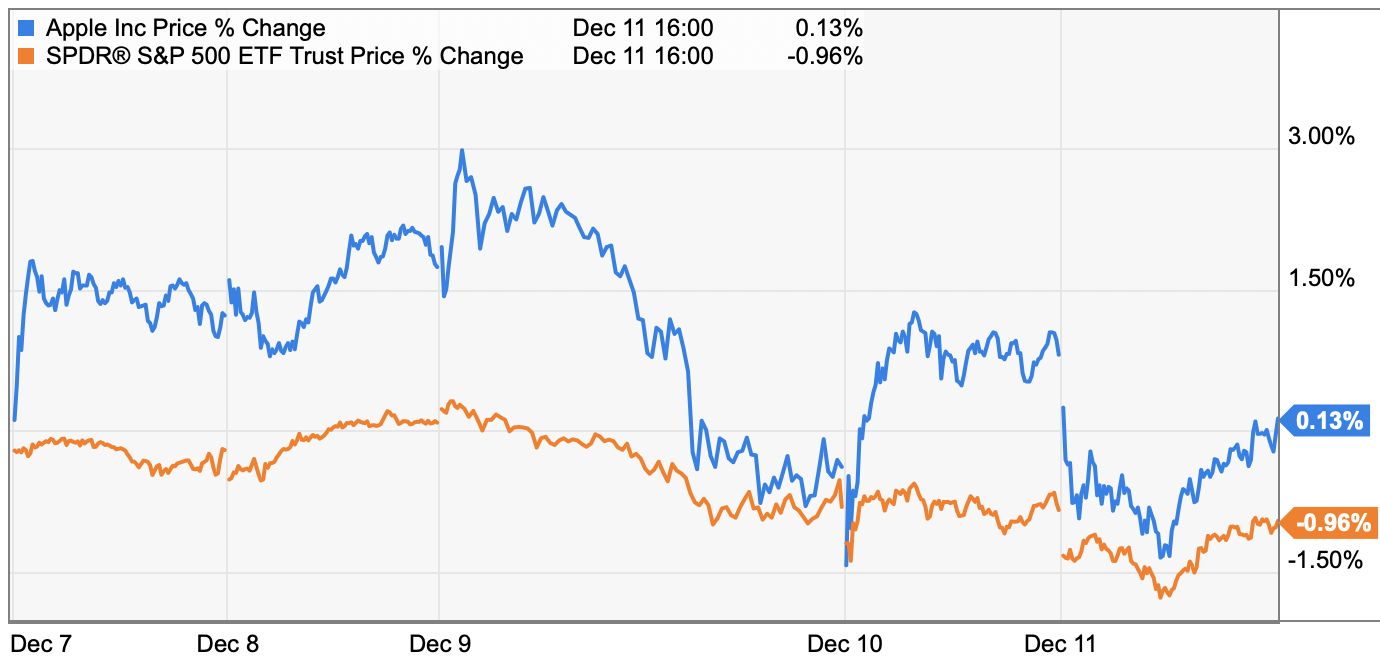 Disclosure: Although I am now an Apple shareholder (see Why I bought a share of Apple, my first), I am in no position to give trading advice. Don't blame me if you drain your IRA doing something you read about here.
See also last week's trading strategies.