Especially in China. Meanwhile, lead times for the 12 Pro still rule.
From a note to clients by analyst Samik Chatterjee that landed on my desktop Sunday:
Closing out another week, we find the lead times for the 12 Pro continue to build, implying favorable adoption across broad consumer demographics. However, while 12 Pro demand continues to hold strong, the lead times for the 12 Pro Max moderated (primarily in China), likely led by the dissipation of demand from the early adopters, and implying that the 12 Pro will likely be the SKU with most staying power till the next launch. Separately, while lead times for the 12 mini and 12 increased modestly this week, they are well below the lead times for 12 Pro and 12 Pro Max.
Maintains Overweight rating and $150 price target. 
Cue figs. 1 and 2 (click to enlarge):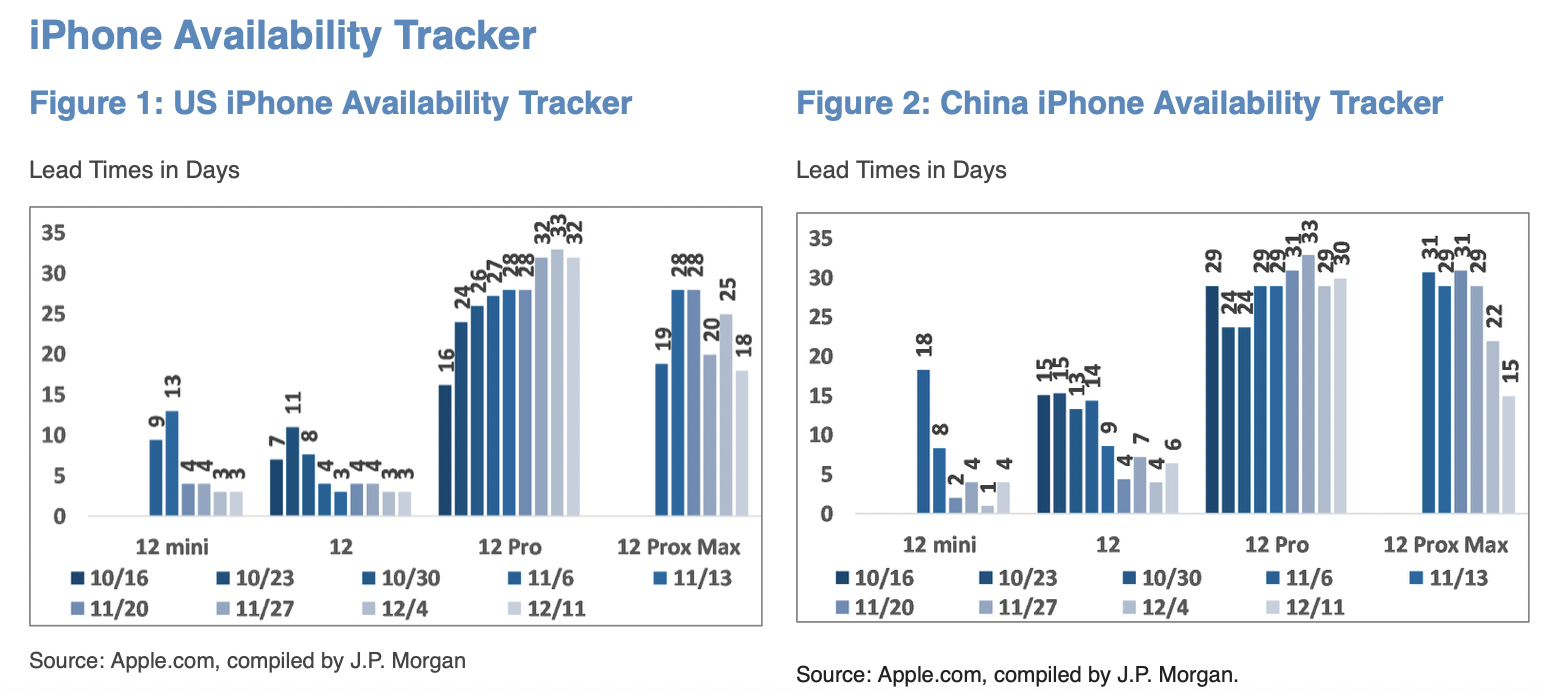 My take: I bought the Pro 'cause it was smaller.