From the VisiCalc guy, on Twitter:
Was on a 2.25 hour Zoom call w/another couple. We had a MacBook Air M1, they had a plain 3-mo old MacBook Air. By the end, theirs was very hot, and the fan was going on and off wheezing away, making it hard for them to hear. Ours was not warm in the slightest. They may upgrade.

— Dan Bricklin (@DanB) December 6, 2020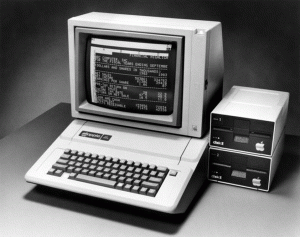 My take: Bricklin invented the spreadsheet and released it first on the Apple II in 1979. His Twitter-Zoom sequel is priceless.
(Thanks, @benedictevans!) Looks like we were running latest update of Zoom and I guess they were running an older version that had a CPU-eating bug. I let them know. https://t.co/7JurJfEASx

— Dan Bricklin (@DanB) December 6, 2020