Two thirds of the Street is breathing air, one third water.
Below: My full list of Apple price targets, as accurate and up-to-date* as I can make it. Corrections appreciated.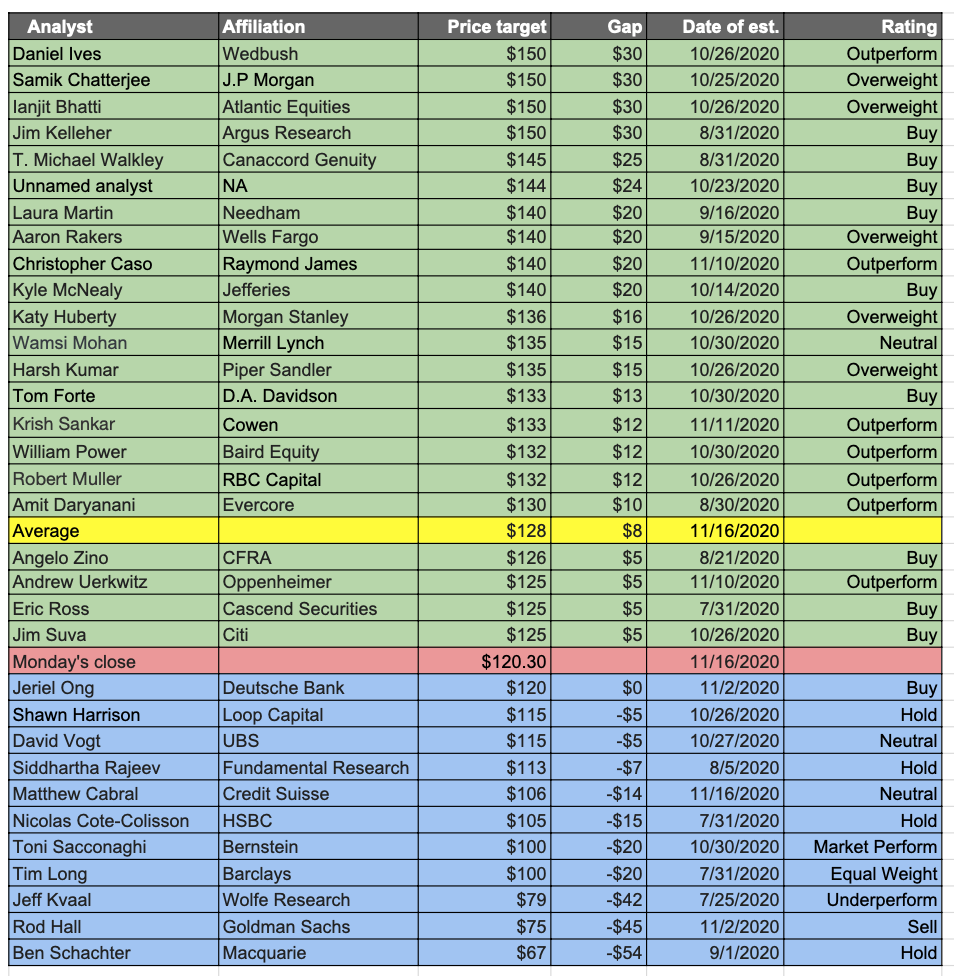 Click to enlarge. I rely on *TipRanks ($) for the estimates of an analyst who shall remain nameless (long story).
My take: Some popular landing spots include $150, $140, $133, $125, $115, $100. Anyone have a theory?