A place for Apple traders and investors to share their best ideas -- post U.S. election issue.
To get this rolling, here's Jim Cramer rejecting the advice he was given when he joined Goldman Sachs a hundred years ago. Then, he was advised to forget stocks and concentrate on bonds. Now, he says, bonds are the risky assets. It's Apple and the other megacap tech stocks that are the great repositories of wealth.
Below: Apple vs. the S&P 500 (normalized)…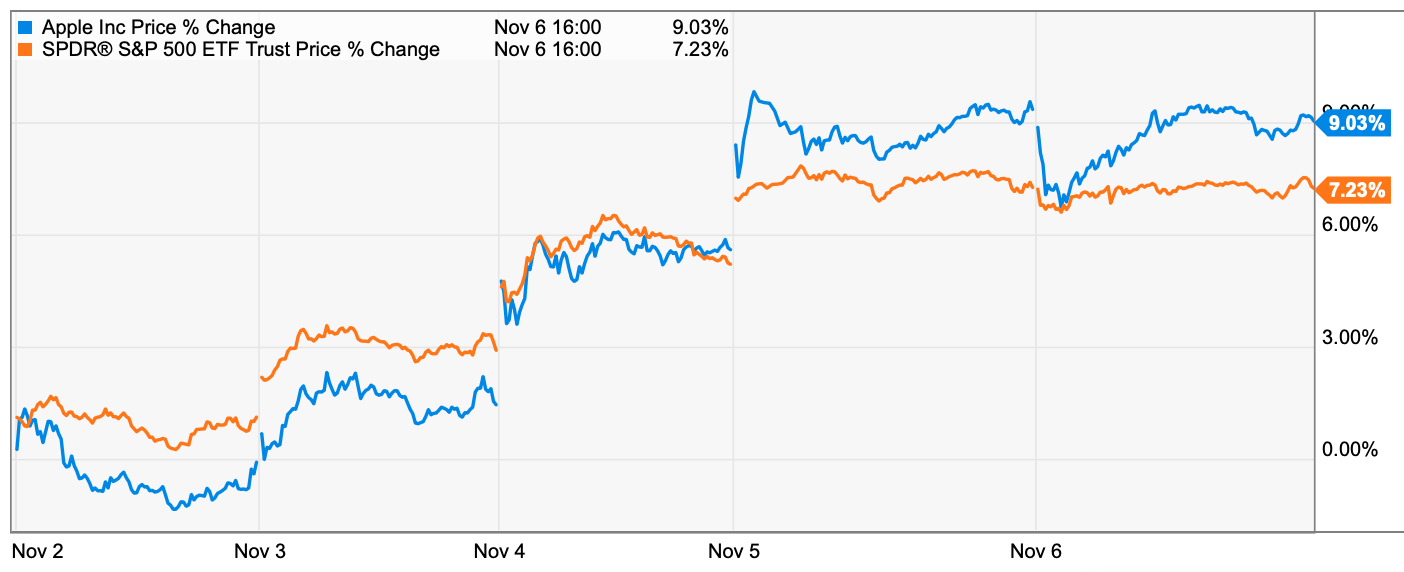 Disclosure: Although I am now an Apple shareholder (see Why I bought a share of Apple, my first), I am in no position to give trading advice. Don't blame me if you drain your IRA doing something you read about here.
See also last week's trading strategies.