No explanation offered or received.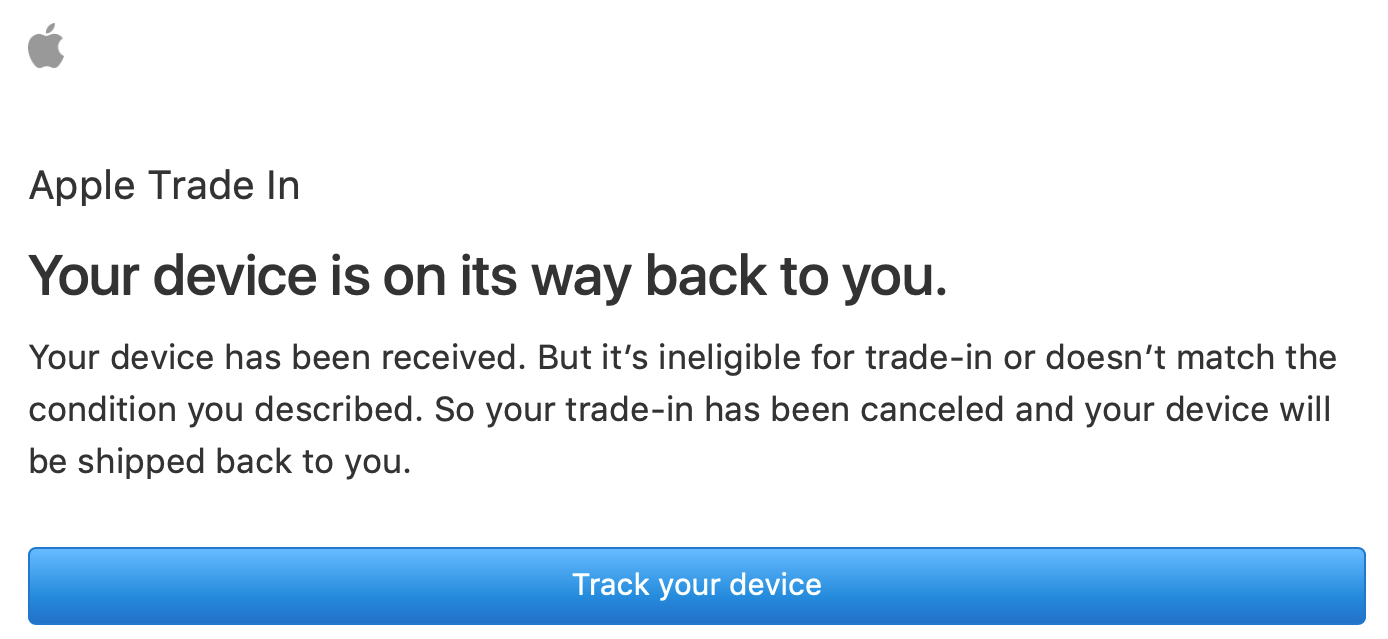 My take: Bad user experience. That was a fully functioning iPhone 11 Pro, and I was counting on the $450 Apple offered to defray the cost of my iPhone 12 Pro. Apple's quality control system is clearly automated. The least it could do is tell a loser why.
CORRECTION: Yay! Turns out Apple accepted my iPhone and is crediting me the $450. The inscrutable message above was referring the Apple Watch (Series 5 Aluminum 44MM Cellular) that I traded in mid-September for a Series 6 and a promised $190 refund. My bad for not looking more carefully at the serial number. Apple's bad for not bothering to specify which device was on its way back to me (never mind why it was rejected). I had no complaints about the Series 5 except the battery, which after less than a year on my wrist needed to be charged twice a day.