Two charts from a note to clients by analyst Katy Huberty that landed on my desktop Tuesday:
According to preliminary data from Sensor Tower, total App Store net revenue reached $1.9B in October 2020, up 30.5% Y/Y (Exhibit 1), a 240bps acceleration from September 2020 growth of 28.1% and largely in-line with C3Q20 App Store net revenue growth of 31.2% Y/Y.
Results continue to be broad based, with all of the App Store's 10 largest markets growing at least 22% Y/Y in October (Exhibit 2).
Cue Exhibits 1 and 2: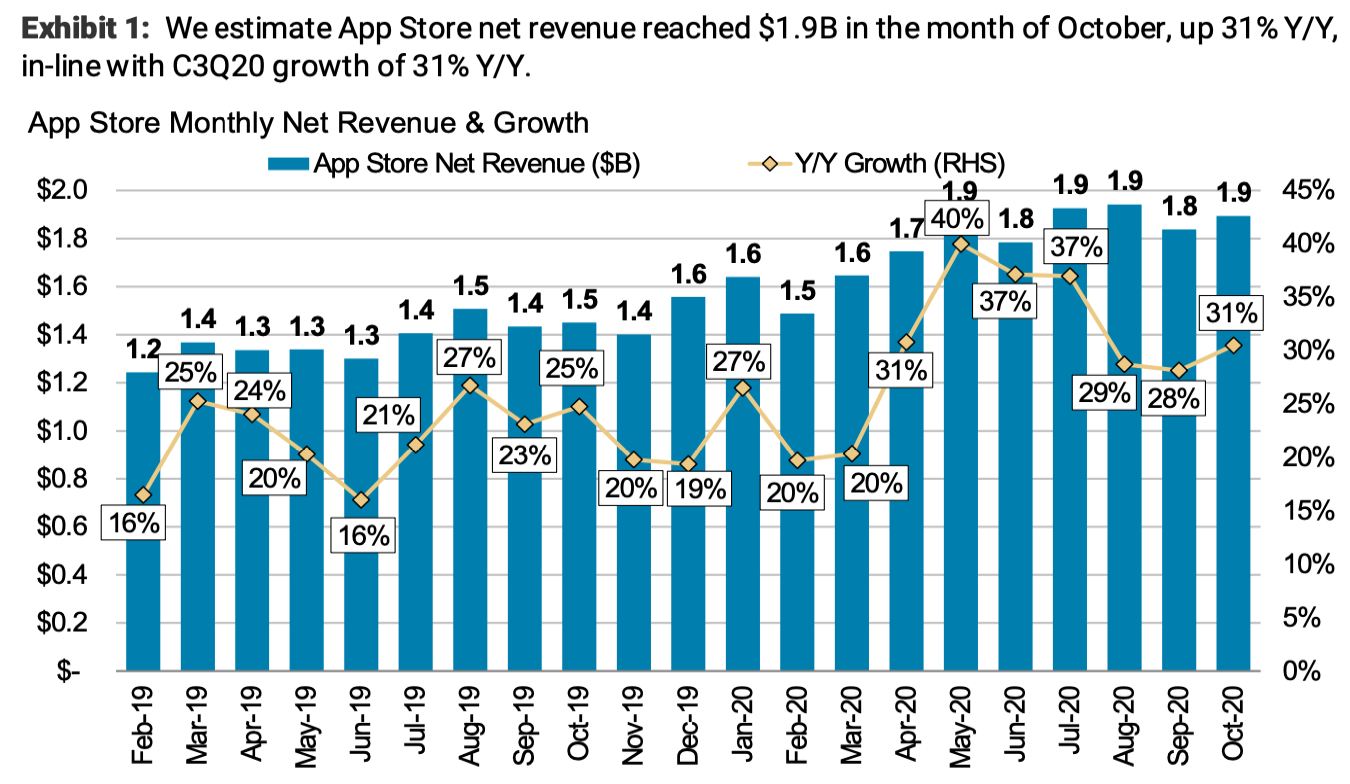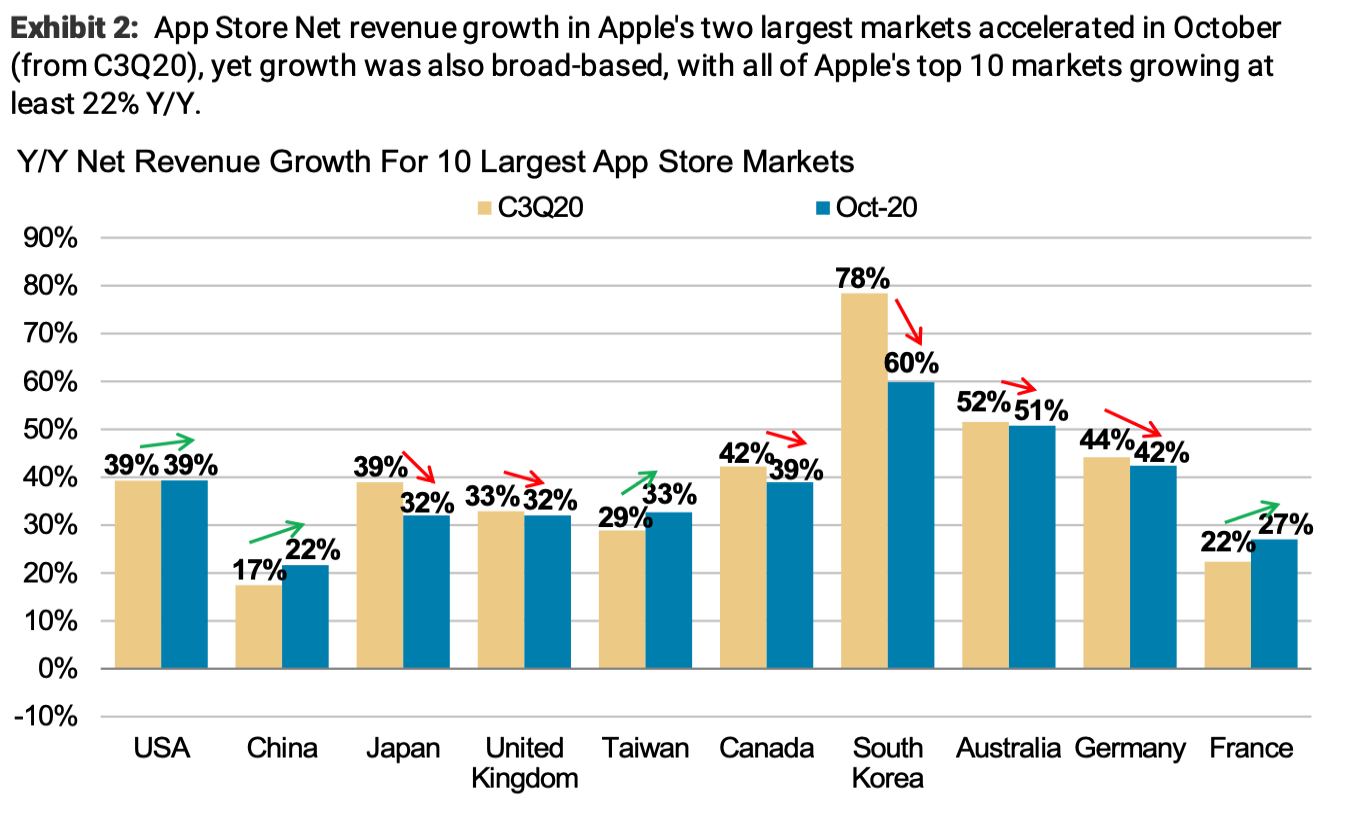 Maintains Overweight rating and $136 price target.
My take: So much for Steve Jobs' plan to run the store on a break even basis.