U.S. carriers are practically giving the iPhone 12 away says analyst Harsh Kamar.
From a note to clients by  that landed on my desktop early Thursday:
We are raising our Apple iPhone estimates, as we believe the heavy carrier promotions will drive significant upgrades for the iPhone 12 series. The iPhone 12 launch has become a subscription battleground for carriers, as they are all offering sizable promotions to keep or add new customers. We feel these promotions will drive iPhone 12 demand over the next several months, which is in sharp contrast to our survey that pointed to somewhat lackluster demand. We note these promotional activities have unfolded shortly after the October 13 launch and a few weeks after our survey. Overall, we continue to believe Apple will be the premiere 5G smartphone provider across the globe over the next several years. We reiterate our Overweight rating.
Carrier Subsidies Create a No-Brainer Upgrade: Overall, we see demand for the iPhone 12 series being strong, contrary to our recent survey. The major difference in our thinking is the carriers are being extremely aggressive with subsidies, almost to the point where they are giving the phone away for minimal costs. In our view, it is nearly impossible for the consumer to ignore the upgrade possibility given the current subsidy offerings. For example, AT&T is offering up to $800 in its promotion, which compares to $850 price tag for a 128GB iPhone 12.
Maintains Outperform rating, raises target to $135 from $130. 
Cue quotes from the carriers: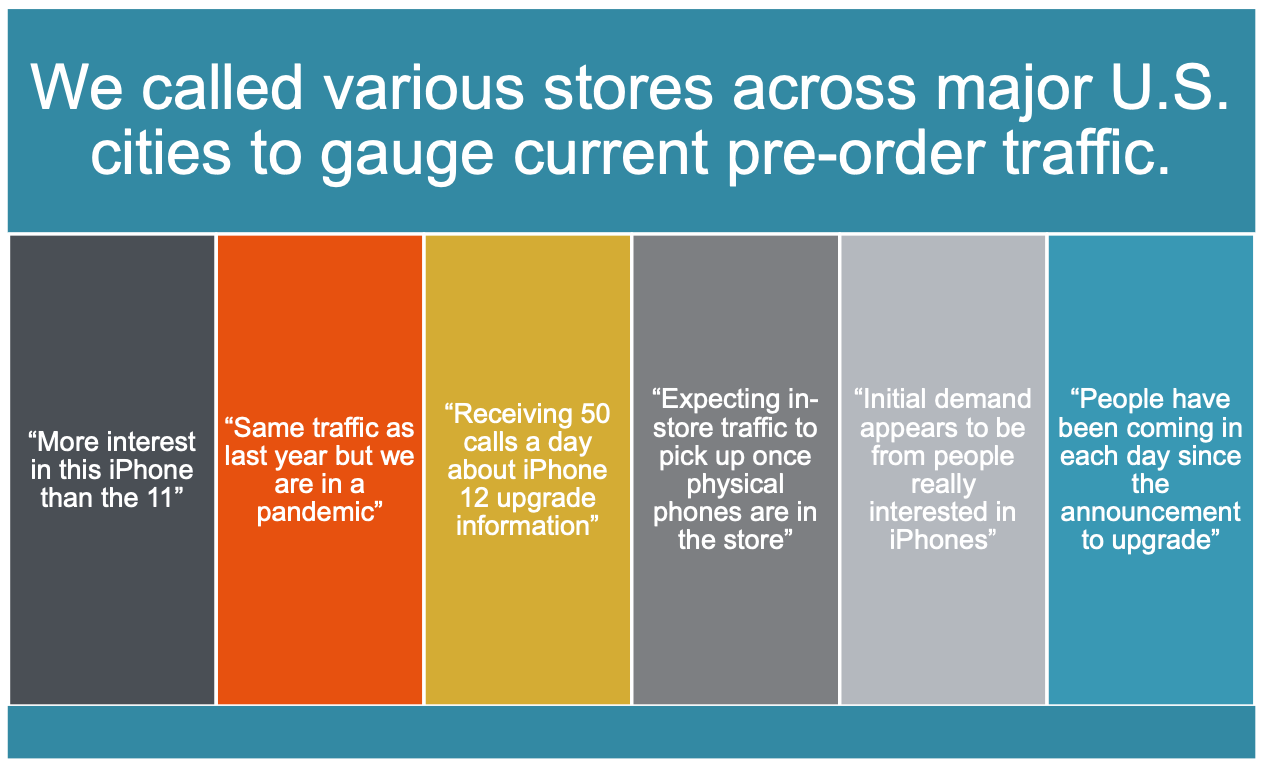 My take: I'm surprised more analysts haven't seen the light.