TSMC is the bellwether for not just the semiconductor industry but the worldwide economy. TSMC makes semiconductors, semiconductors are where electronics begin and electronics are the foundation of modern life, absolutely.
Apple is also a key economic indicator and as we all know Apple is a strategic partner of TSMC. The Apple TSMC relationship started with the iPhone 6 and other iProducts (20nm in 2014) and continues to this day. The recently introduced iPhone 12 is based on TSMC 5nm. Next year Apple will use an enhanced version of 5nm and in 2022 it will be 3nm.
TSMC raised its 2020 revenue forecast for a second time this year (10% -> 20% -> 30%) with strong demand for 5G and high-performance computing (HPC). The pandemic has resulted in a much stronger emphasis on mobile and cloud computing which should continue in Q4.
Below: Nenni's TSMC revenue analysis by the nanometer: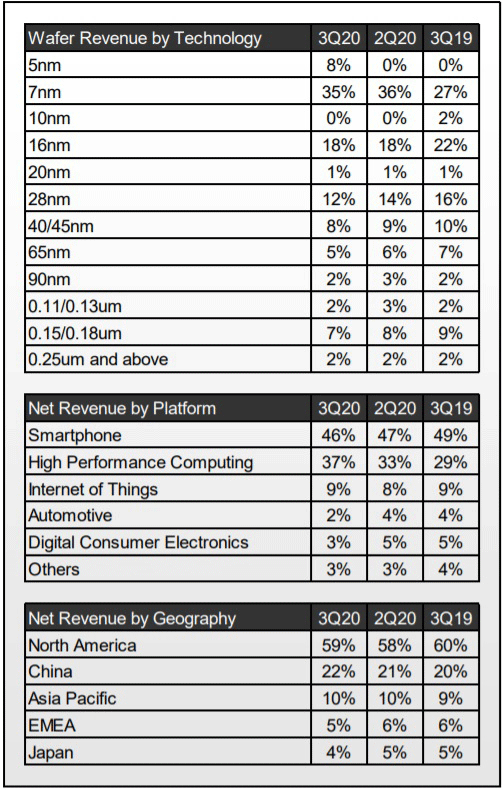 My take: TSMC is the factory through which the power of Apple Silicon flows.
Thanks to friend-of-the-blog Fred Stein for the tip.