"We remain buyers of Apple shares ahead of the event" — Analyst Katy Huberty
From a note to clients that landed on my desktop Wednesday:
The long anticipated iPhone 12 launch is finally here, as earlier this week Apple announced a digital-only event with the tagline "Hi, Speed" set to take place next Tuesday, October 13th at 10am PST/1pm EST.
We expect this fall's launch to be the most significant iPhone event in years as our supply chain checks.. indicate Apple is set to unveil 4 new devices, including
the brand-new 5.4" iPhone 12 mini,
the 6.1" iPhone 12,
the 6.1" iPhone 12 Pro, and
the 6.7" iPhone 12 Pro Max (the largest iPhone display ever)...
complete with 5G network connectivity, a rear-facing dual (iPhone 12 mini and iPhone 12) or triple (iPhone 12 Pro and Pro Max) camera module, Apple's latest A14 bionic chip, longer battery life, 4GB+ of memory, new entry-level storage SKUs, and in the case of the Pro and Pro Max models, a new world-facing LiDAR sensor for next-generation AR functionality.
These 4 new models will accompany the 2nd generation iPhone SE launched in spring 2020 to comprise Apple's most complete lineup of new iPhones ever.
According to supply chain checks, production has already begun for all 4 new models, with the iPhone 12 mini and iPhone 12 Pro Max delayed by 2 weeks relative to the iPhone 12 and iPhone 12 Pro.
We remain buyers of Apple shares ahead of the event and anticipate strong global iPhone demand to drive positive earnings revisions and stock outperformance throughout FY21 (for reference, Apple shares have outperformed the S&P 500 by an average of 1350bps in the 6 months following an iPhone launch over the last 6 years; Exhibit 1).
Raising FY21 iPhone shipment forecast to 220M units (from 218M units). We believe the iPhone 12 launch comes at a key time as iPhone replacement cycles have lengthened to over 4 years exiting FY20 (Exhibit 2), beyond what we consider to be a structural ceiling.
Maintains Overweight rating and $130 price target.
Cue Exhibits 1 and 2: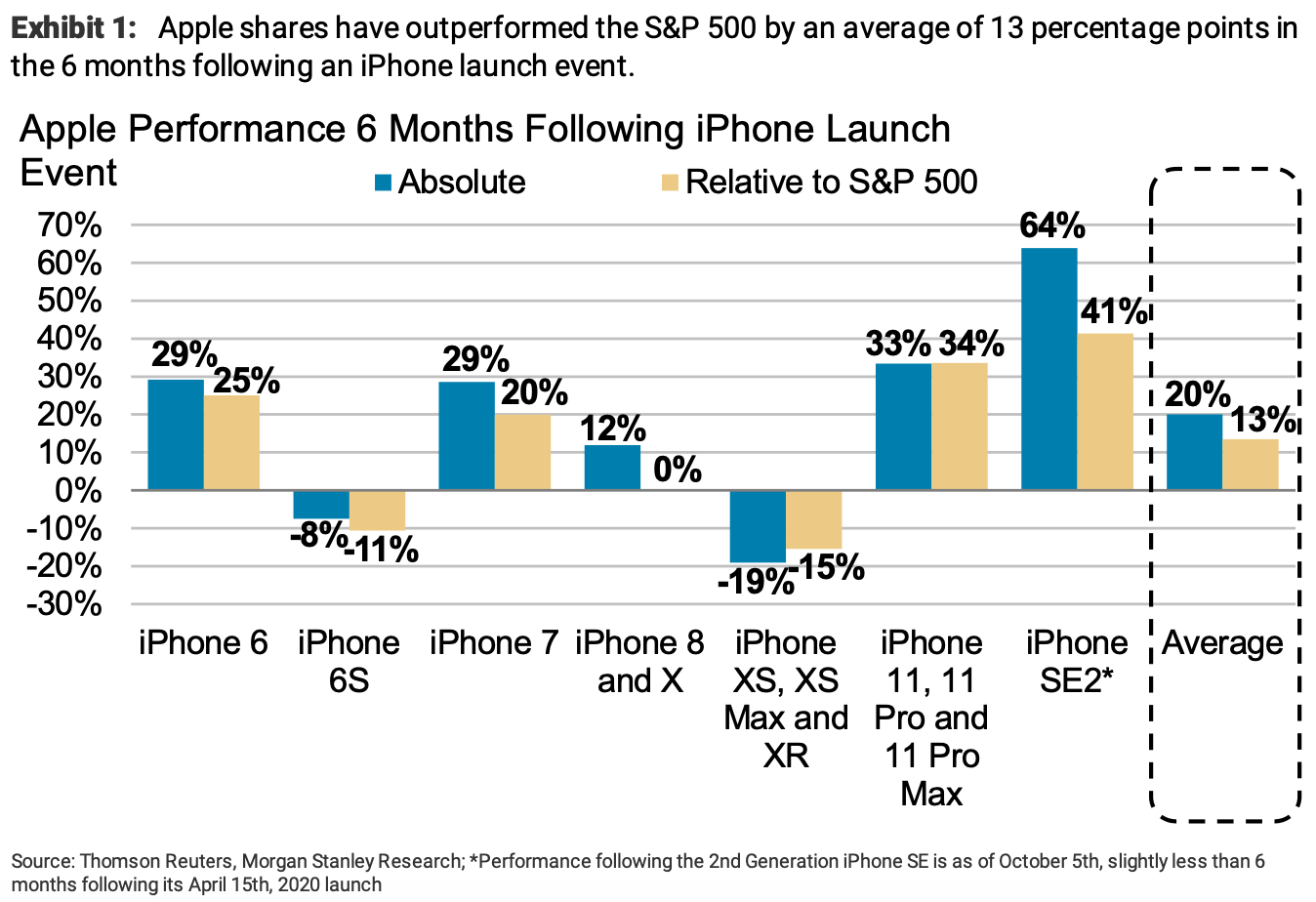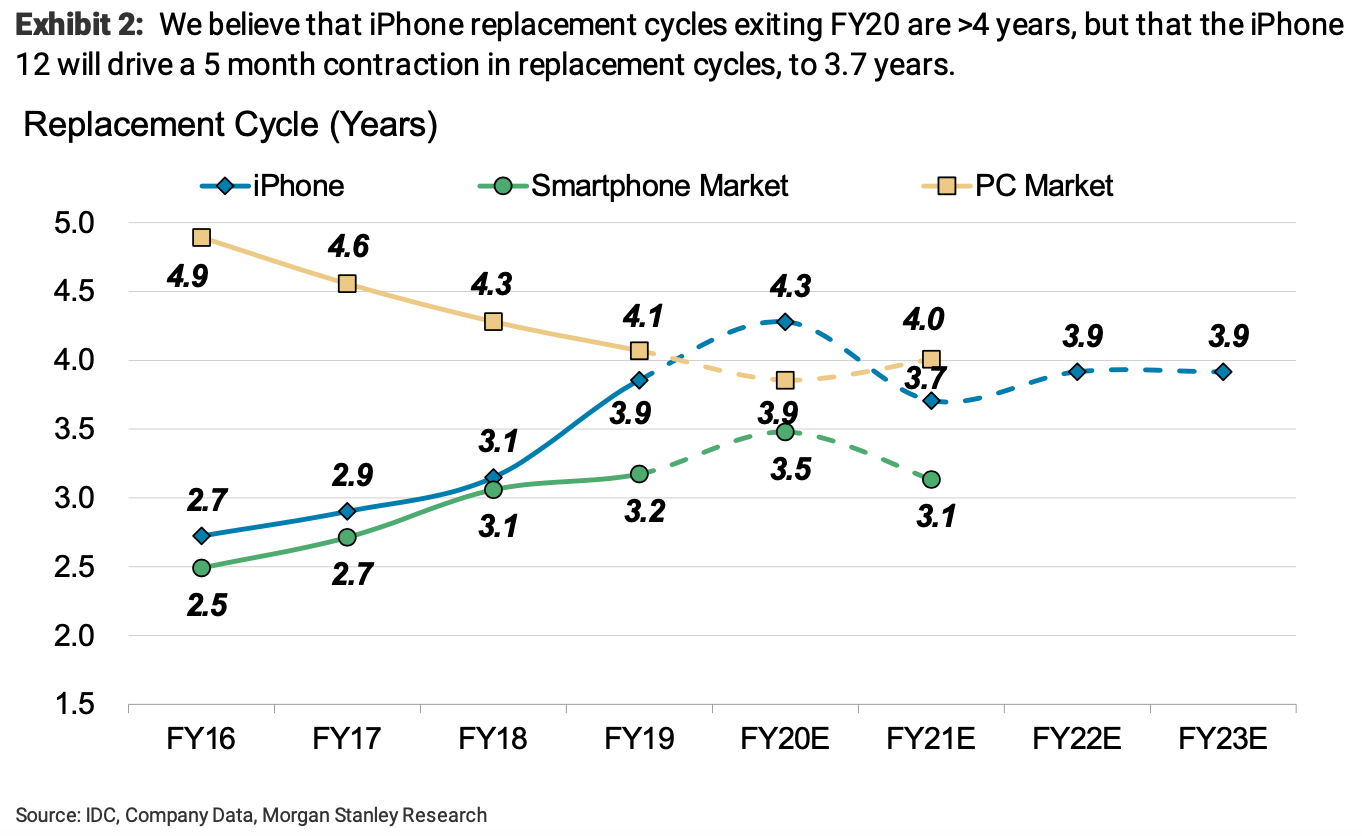 My take: I'd like to hear more about the "structural ceiling" Huberty believes the 4-year iPhone replacement cycle has reached.