From a note to clients by analyst Amit Daryanani that landed on my desktop Friday:
All You Need to Know: App Store growth returned to the high 20's growth rate in the month of September after a modest deceleration in August. Our analysis suggests that App Store revenue grew 27% in September, an encouraging reacceleration driven by both the US and China. We estimate total App Store developer revenue grew to ~$4.2bn in September; up 27% Y/Y (vs. +21% in August, +29% in July). (emphasis his)
The App Store was one of four services (also Music, Video and Cloud Services) that hit all-time records in the June-qtr and helped offset declines in Apple Care. A major driver of the improvement this month was a return to growth in China after revenue was flat in August. The growth rate in the US also improved to 35% vs. 28% in August. Japan's revenue growth slowed slightly to 31%, down from 41% in the August. That said this is the fifth straight month of high growth in Japan is particularly encouraging because the country had been in the low single-digits for most of 2019 and the beginning of 2020. The solid September brings the growth rate to 25% for the Sept-qtr well ahead of our expectations. We currently think the reported App Store growth in the mid-20s should support our services growth estimate of ~16% in the Sept-qtr.
Net/Net: The App Store continues to benefit from economic stimulus and social distancing and we do not expect the dynamic to change anytime soon, which should support a strong H2:20 for the services business. Overall we expect the stock to continue to work higher especially as demand for multiple AAPL products remains robust.
Maintains Outperform rating and  $135 target.
Cue Figures 1 and 2: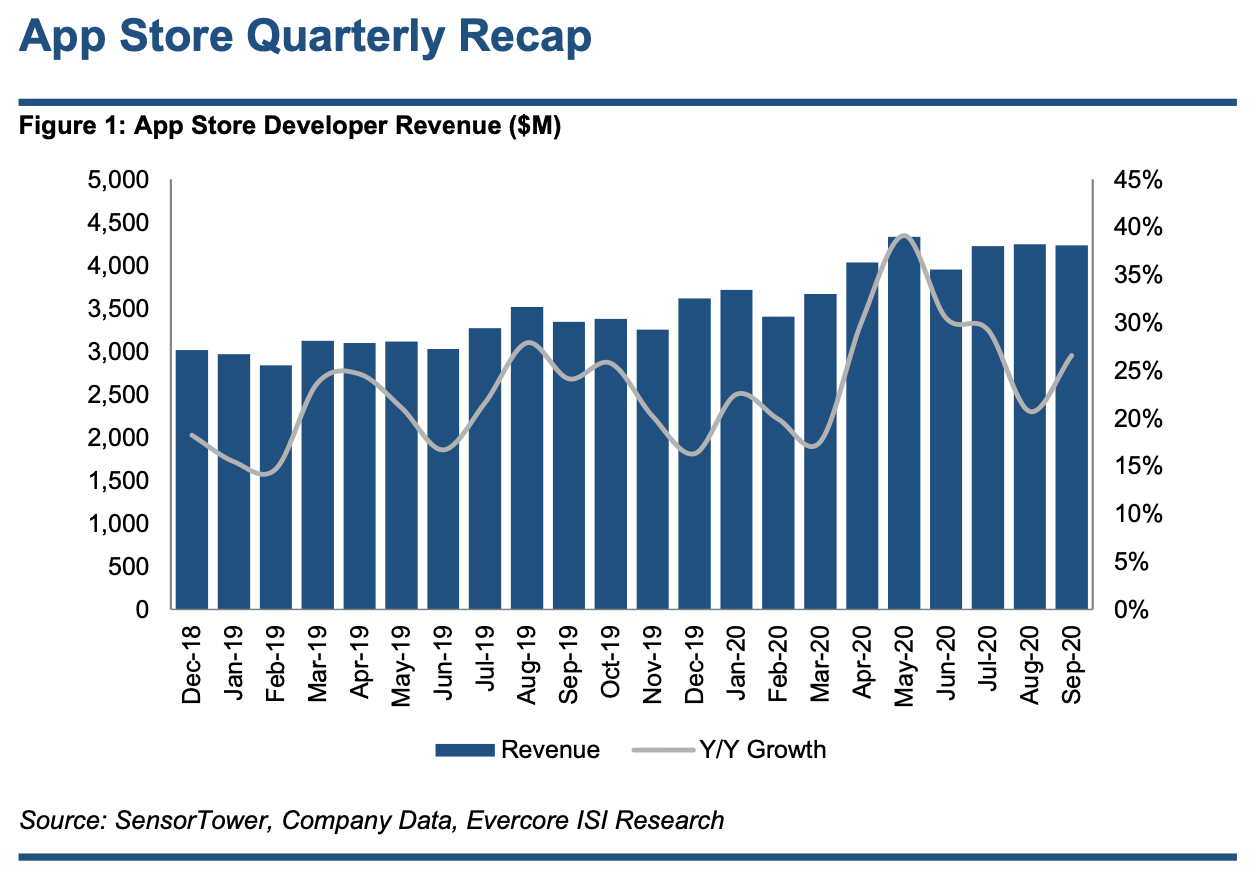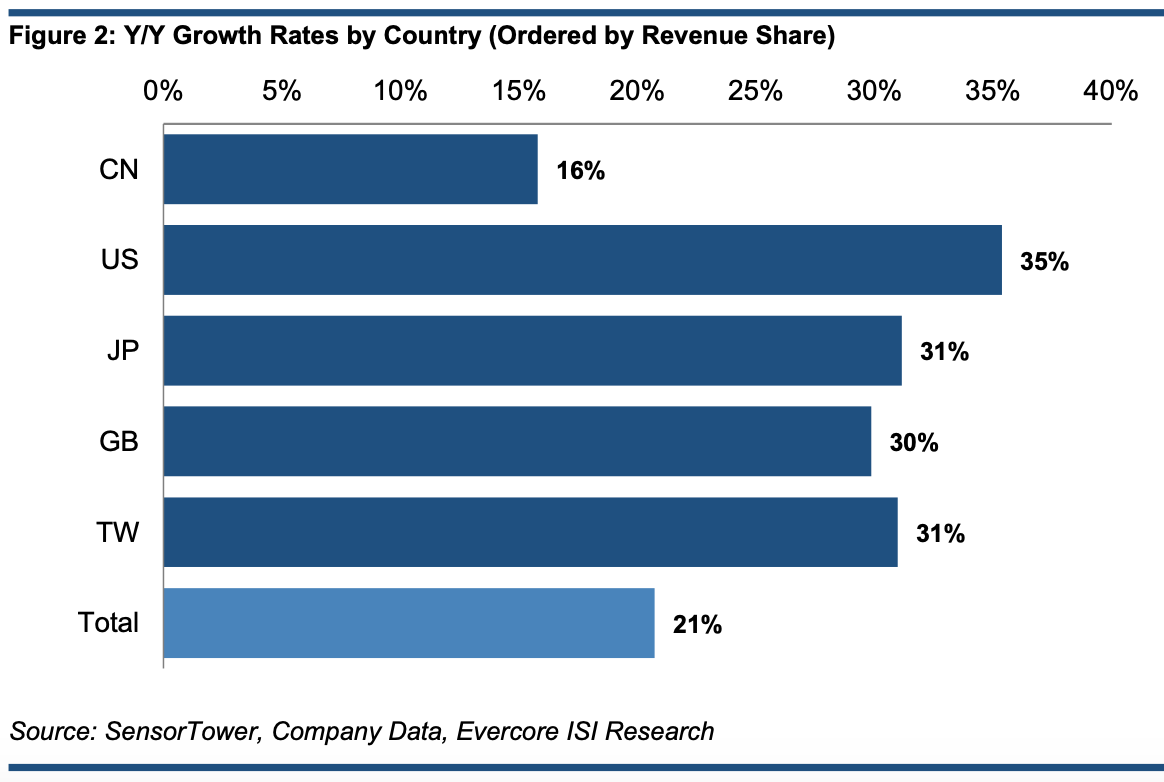 My take: Another set of positive data points ahead of Q4 earnings.