According to analyst Toni Sacconaghi, Apple still underspends on innovation compared with Amazon, Google and Facebook.
From a note to clients that landed on my desktop Tuesday:
After a period of rapid growth, Apple was spending just 2.2% of its revenues on R&D in 2011, dramatically below peers. Encouragingly, under CEO Tim Cook, Apple has been aggressively ramping its R&D spending, with R&D outstripping revenue growth by a factor of 3x since 2012, among the highest among large cap tech peers.
That said, our benchmarking analysis suggests that Apple appears to still be underspending on R&D today versus peers. R&D is about 7% of revenues vs. suggested spending of 10%+ in our benchmarking exercise. We believe it is likely (as Apple execs have suggested) that R&D will continue to grow faster than revs, potentially pressuring operating margins, all else equal.
We also examined M&A spending, which is a significant source of new technology/innovation for many tech companies, and found that Apple has deployed just 2% of its FCF towards M&A – dramatically lower than peers at ~25%. Collectively, the combination of low R&D spending and low M&A suggests that Apple may still be "underinvesting" in innovation versus its peers. We continue to believe that Apple making large acquisitions is unlikely.
Maintains Market Perform rating and $400 price target.
Cue the charts:
Under Steve Jobs: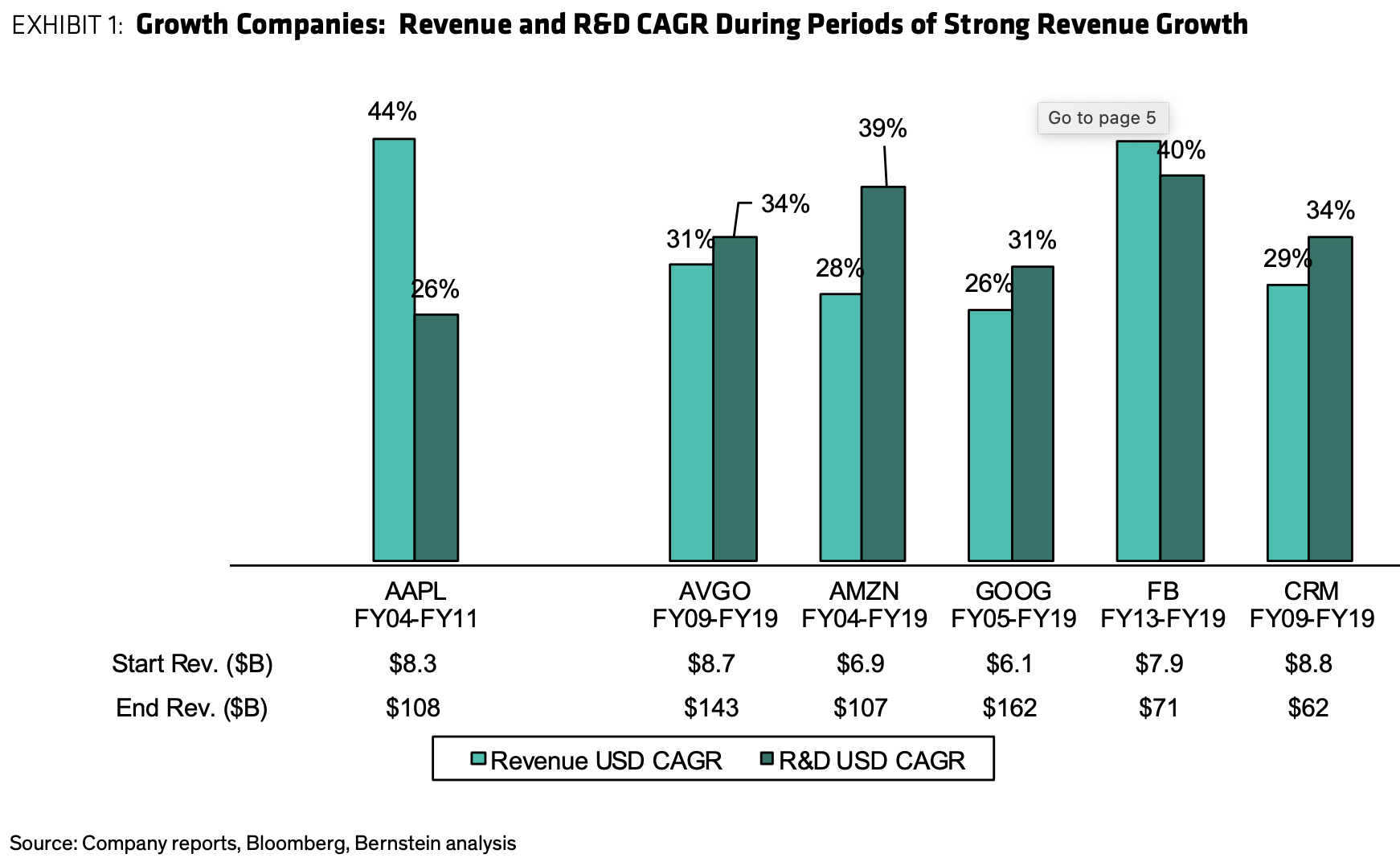 Under Tim Cook:
My take: R&D spending can be remarkably efficient when the CEO is in charge of product design.