Here are the top 30 Apple closing prices, plus a new look at who's underwater now.
Dates in green indicate closing price was an all-time high at that time.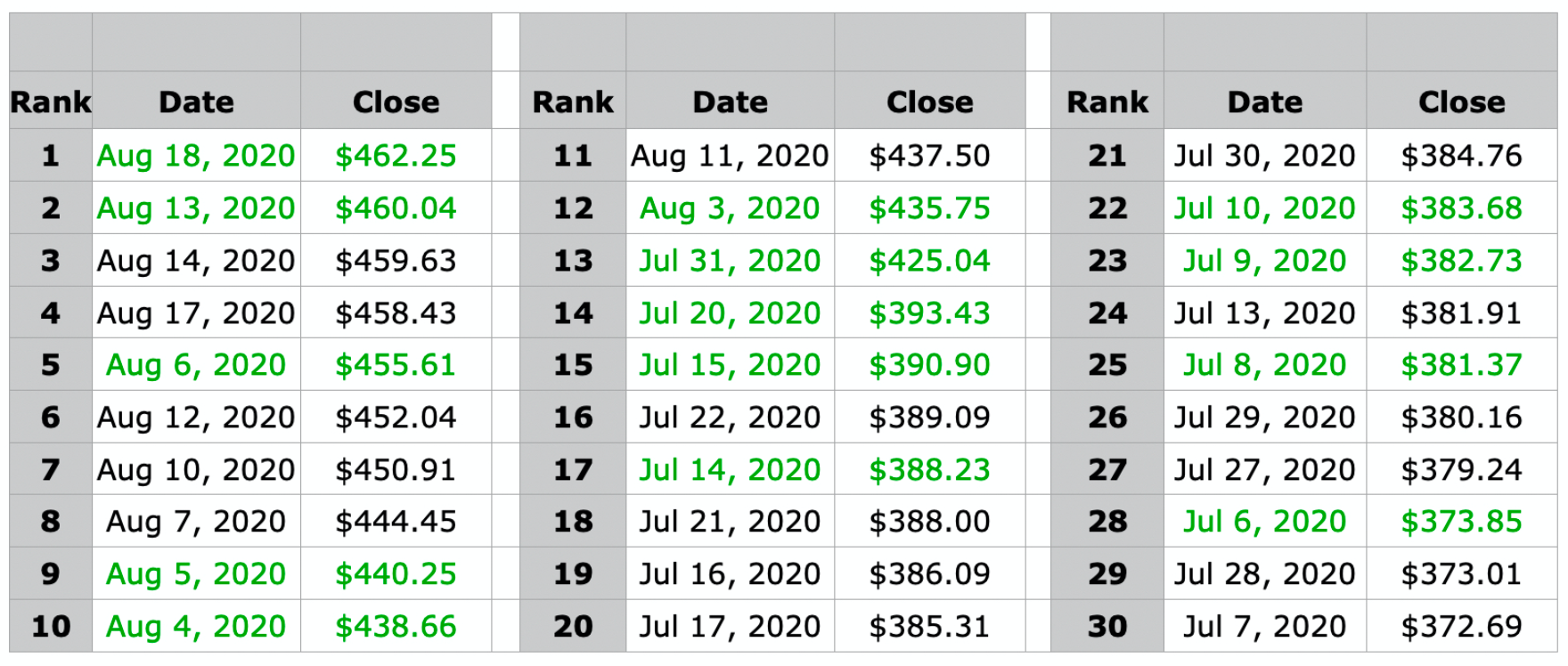 Thanks to AAPLInvestors' Terry Gregory, keeper of the stats.
By closing above $460, meanwhile, Apple pushed three more analysts underwater.
Below: My full list of Apple price targets—now with gap between target and closing price—as accurate and up-to-date* as I can make it. Corrections appreciated.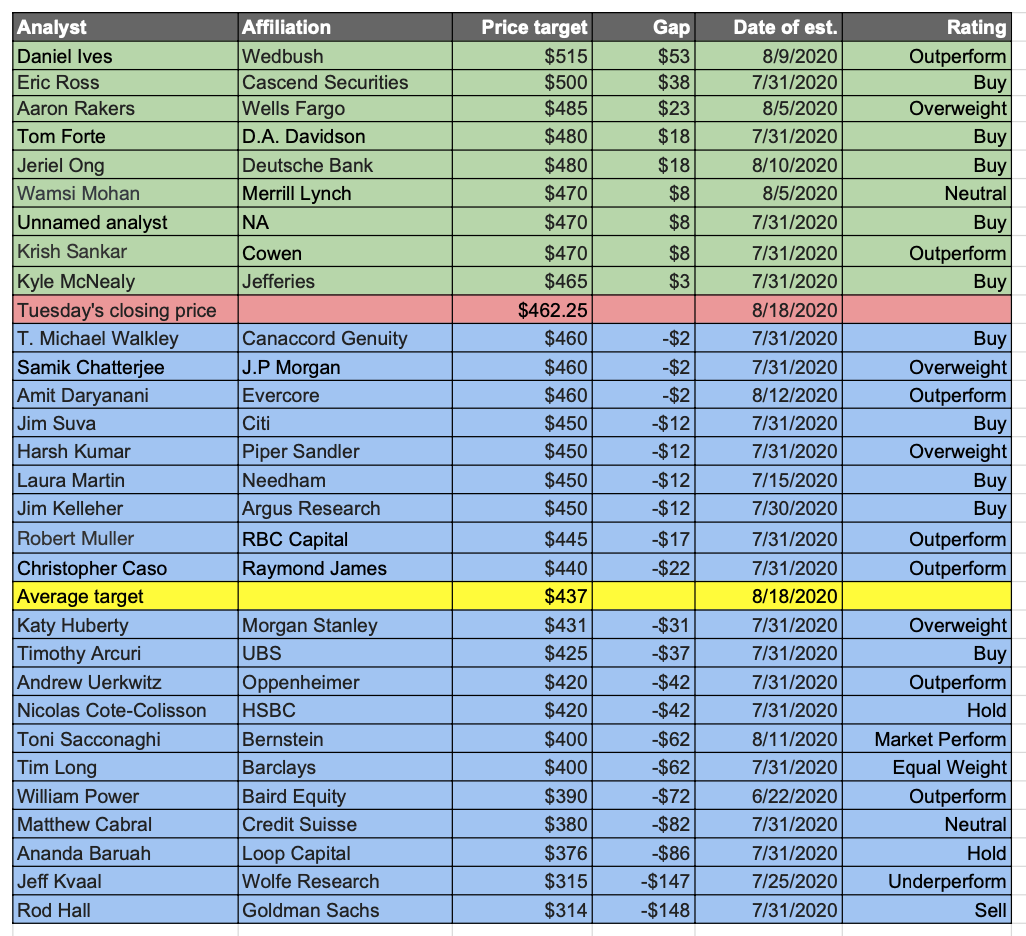 Click to enlarge. *I rely on TipRanks ($) for the estimates of an analyst who shall remain nameless (long story).
My take: Keeping my eye on Goldman Sachs.