Once again, it was an independent—not a Wall Street analyst—who turned in the most accurate estimates.
A tip of the hat to:
Canada's own Michel Contant, who bet high in a blow-out quarter and took top spots in both the top and bottom lines and in the average of all categories. This was Contant's first win and he will take home, as his prize, a free one-year subscription to Apple 3.0 ($100 value).
A belated tip of the hat to friend-of-the-blog Gary Morton whose sent me a set of estimates on Monday that flew right under my radar. As it turns out Mortons's top and bottom line estimates of $59.5B and $2.55, respectively, put him in first place, ahead of Contant. They will both get one-year subscriptions.
And a wag of the finger at:
Krish Sankar, Gene Munster and Samik Chatterjee, who bet low and among them scored five worsts and five near worsts.
Below: The full list of analysts, sorted by the top-and-bottom lines, with the pros in blue and the amateurs in green.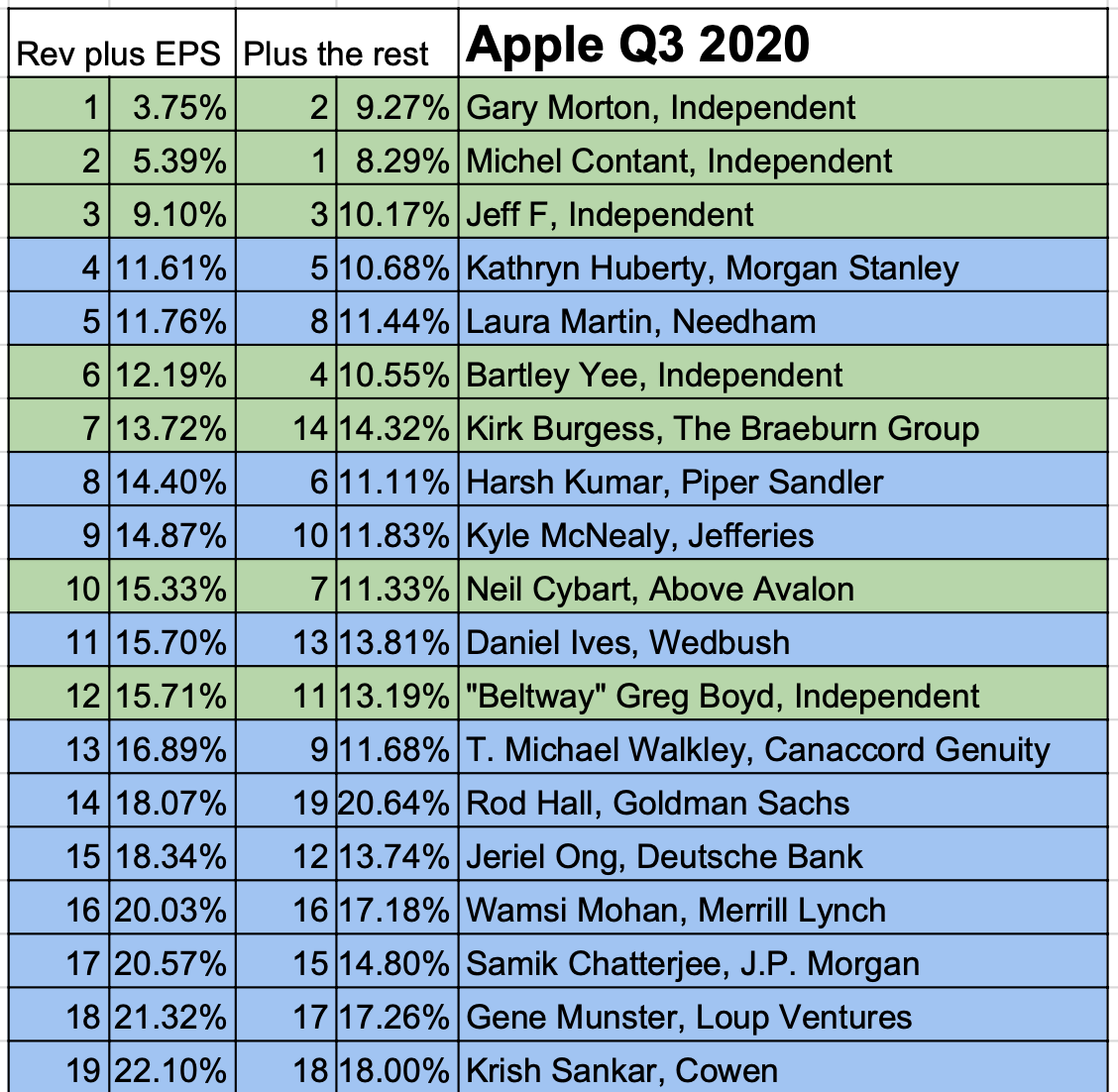 Click to enlarge.
Finally, a color-coded spreadsheet that shows—in each category—best, second-best, and third-best estimates (in bright and dull green) and worst, second-worst and third-worst (in bright red and pink). Corrections appreciated.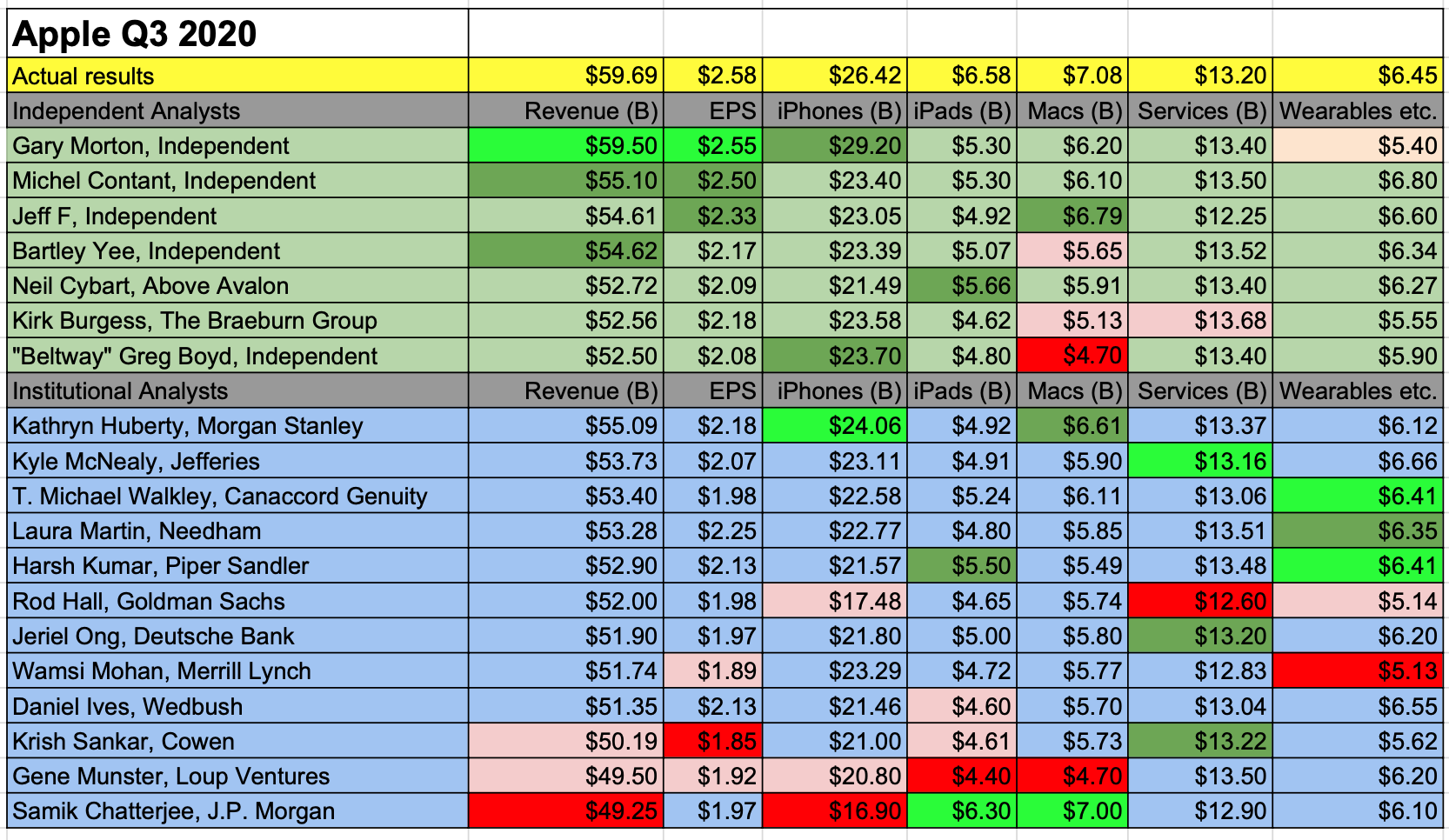 See also: Apple's blowout June quarter in five easy charts
UPDATED to give Gary Morton his due.