Warren Buffett's Apple stake is now worth an astounding 20% of Berkshire Hathaway's market capitalization, reflecting investors' excitement about the tech titan and concerns about the staid conglomerate.
The famed investor's company owned about 245 million Apple shares on March 31, according to the latest data available. Apple's stock price has surged by 44% since then, from about $254 to more than $366 at the close of trading on Monday. Meanwhile, Berkshire stock has slid 1% over the same period.
Assuming Buffett hasn't touched his Apple holdings, Berkshire's stake has mushroomed in value from roughly $62 billion to almost $90 billion, or more than a fifth of Berkshire's $440 billion market capitalization…
Berkshire made only $1.8 billion in net stock purchases in the first quarter, sold a net $6.1 billion in stock in April, and failed to make a major acquisition, strike any bailout deals, or buy back much of its own stock when the market crashed.
President Donald Trump, billionaire investor Ken Fisher, investor David Merkel, and the "captain of the day traders" Dave Portnoy have all taken shots at Buffett in recent weeks.
Cue the chart: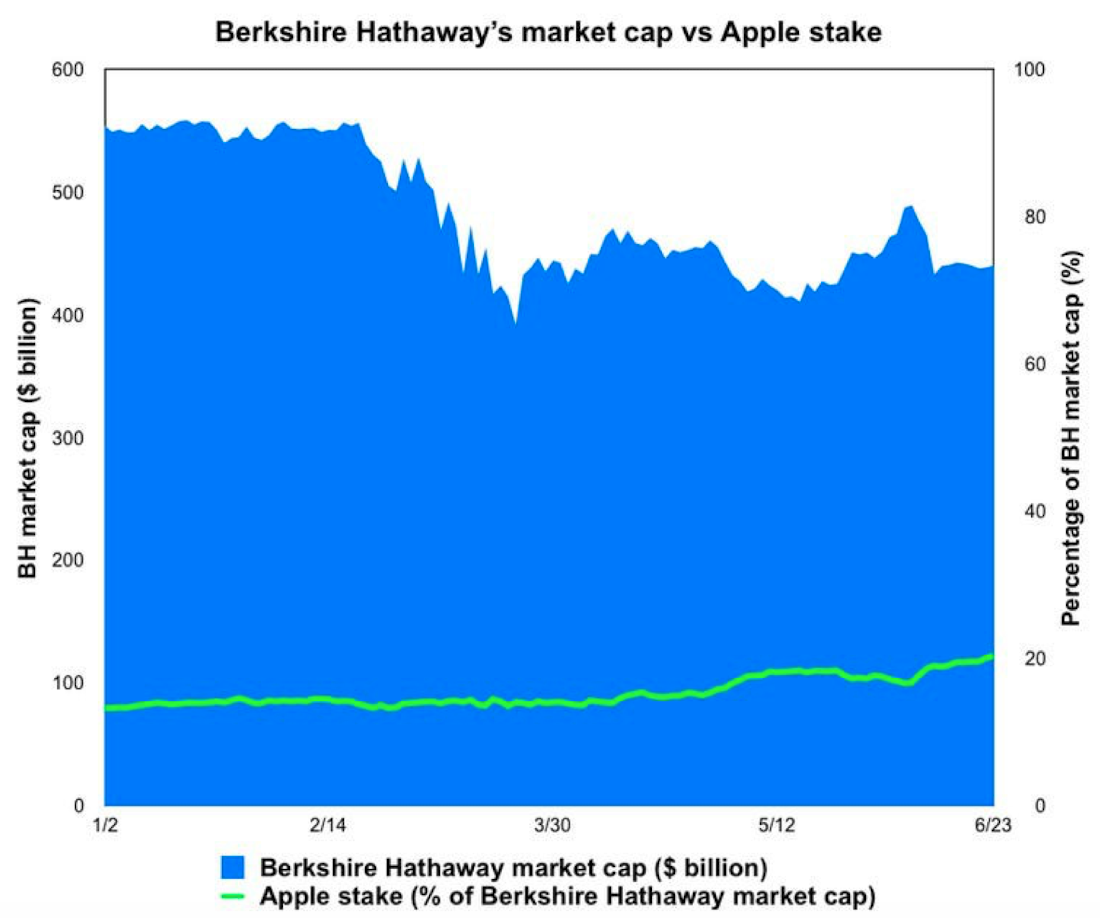 My take: "Ridiculous" is in the eye of the beholder.