A place for Apple traders and investors to share their best ideas.
To get things rolling, here's CNBC on Apple beating out Netflix for the new Scorsese film. "This js very important, and I'm glad we're talking about it," says Jim Cramer. "This must have been a jump ball, Carl, and the jump ball went to the guy with the most money. And that's a big, big change. Because someone was playing with borrowed money, the other guy's playing with cash."
Cue the video.
Below: Apple vs. the S&P 500 last week...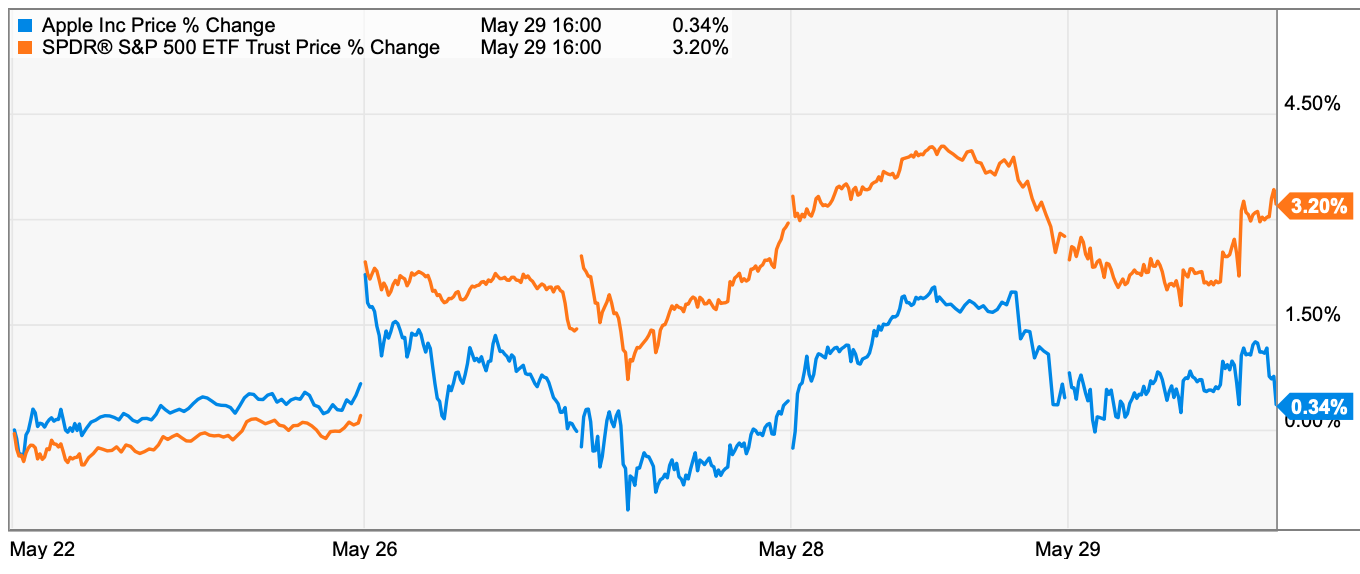 Disclosure: Although I am now an Apple shareholder (see Why I bought a share of Apple, my first), I am in no position to give trading advice. Don't blame me if you drain your IRA doing something you read about here.
See also last week's trading strategies.