Kim Nam-joon, a member of K-pop band BTS, made headlines when he admitted losing a staggering 33 pairs of Apple AirPod earphones in recent years. Pop stars are not the only careless owners. The average AirPod owner buys a new pair every two years either as an upgrade or replacement, according to analysis by Wedbush Securities. The pace of turnover suggests early AirPod adopters are already on their second or third pair.
The ease with which AirPods can be mislaid plus their fairly short lifespan have bulked up sales of an already popular product. Widely mocked when they were released in 2016, Apple's distinctive white accessories have become a smash hit.
Cue the NYC subway chart: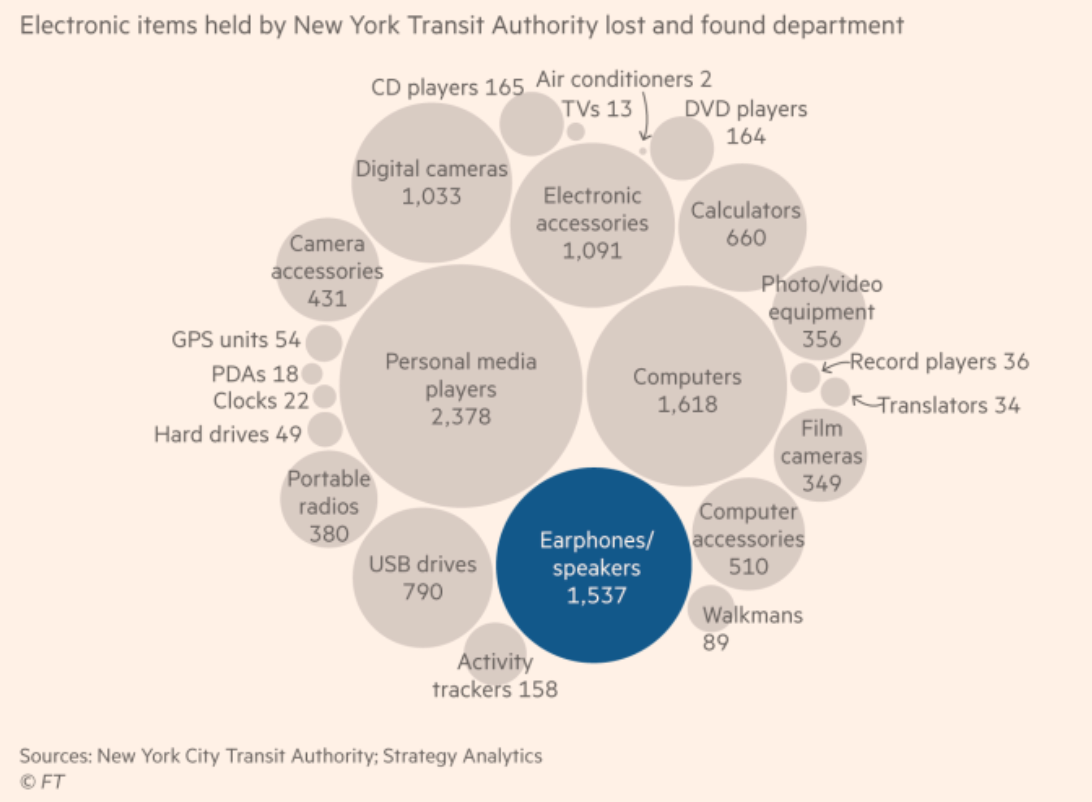 Click to enlarge.
My take: Thanks to the pandemic, the profile of the little white earbuds has never been higher.