Presumptive Democratic presidential nominee Joe Biden holds a sizable lead in most national and individual swing state polls — but money managers still expect Trump to retake the White House in November.
In a late April survey of U.S.-based investors with at least $1 million of assets, UBS found that 53% said they planned to vote for Biden.
But 52% think Trump will win.
The world's most popular betting destinations show Trump as the clear favorite.
The RealClearPolitics average of betting websites gives the advantage to Trump with an average spread of 8.2 as of Sunday night.
Casino sportsbooks are paying around $83 for winning bets on Trump versus $135 for winning bets on Biden, making Biden the unequivocal underdog, Bovada shows…
The expectation for Trump to triumph seems to largely reflect optimism about the economy once various state and local lockdown orders end, economists say.
Axios' bottom line:
The election is likely to be a referendum on how Trump handles the pandemic and whether his push to restart the economy got the U.S. back on track or drove a second wave of infections that did even more damage.
Below: RealClear Politics' presidential fever chart…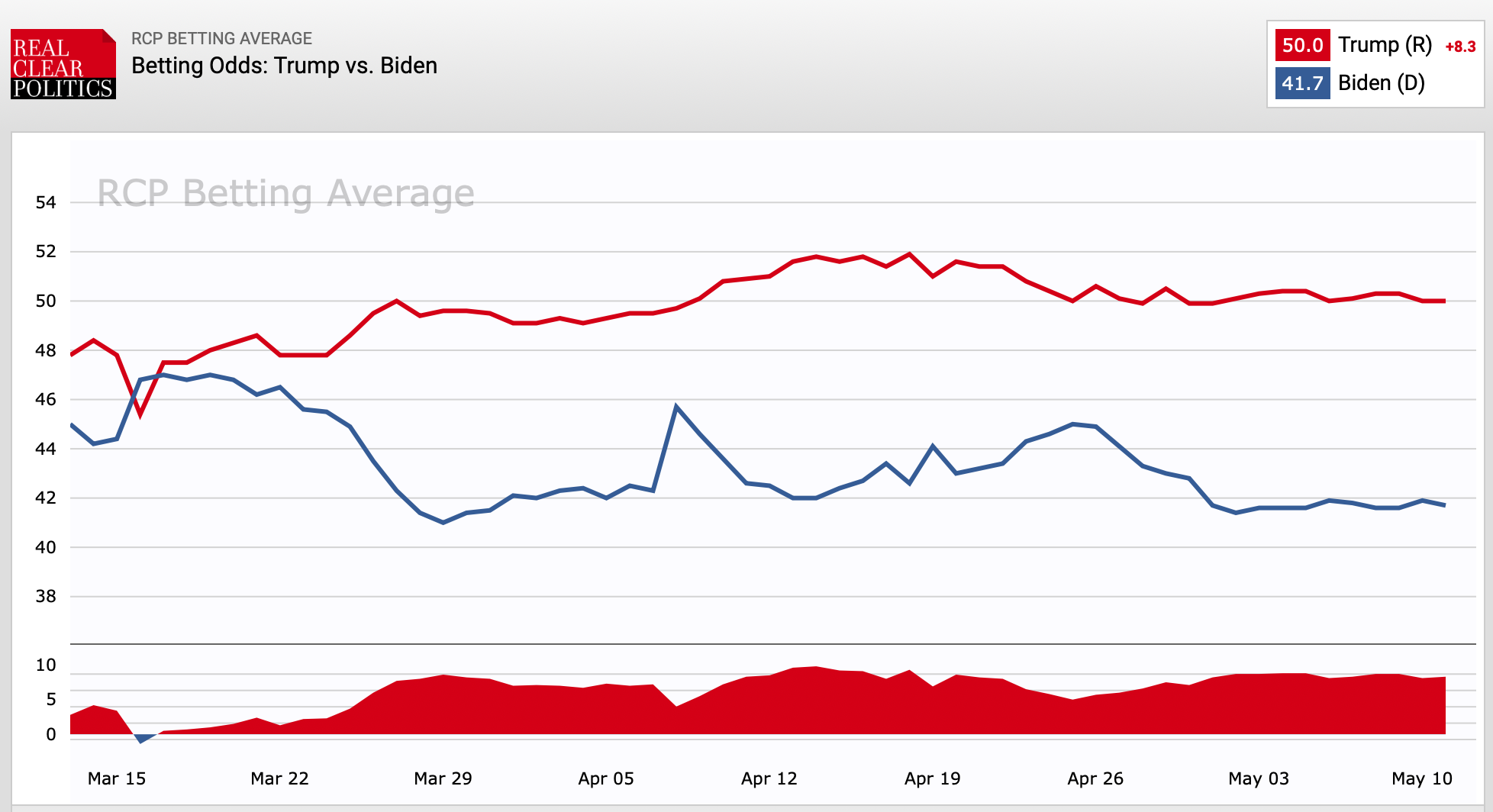 Click to enlarge.
My take: Call me blind, call be biased, but as a former science editor, I have to bet on the virus. Until there is a vaccine, that is.