The ups and downs of Apple's revenue, diluted earnings, iPhone sales, services and wearables.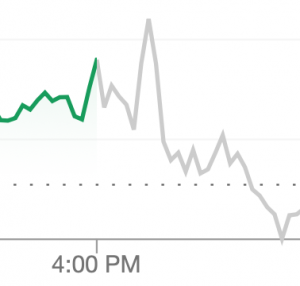 Apple beat Wall Street's diminished expectations, growing revenue and earnings despite reduced iPhone sales. Services and wearables both grew by double digits. "Resilience" was the word of the day.
The stock zig-zagged in after-hours trading.
From the press release:
"Despite COVID-19's unprecedented global impact, we're proud to report that Apple grew for the quarter, driven by an all-time record in Services and a quarterly record for Wearables," said Tim Cook, Apple's CEO. "In this difficult environment, our users are depending on Apple products in renewed ways to stay connected, informed, creative, and productive."
"We are proud of our Apple teams around the world and how resilient our business and financial performance has been during these challenging times," said Luca Maestri, Apple's CFO. "Our active installed base of devices reached an all-time high in all of our geographic segments and all major product categories. We also generated operating cash flow of $13.3 billion during the quarter, up $2.2 billion over a year ago."
Apple's board of directors has declared a cash dividend of $0.82 per share of the Company's common stock, an increase of 6 percent. The dividend is payable on May 14, 2020 to shareholders of record as of the close of business on May 11, 2020. The board of directors has also authorized an increase of $50 billion to the existing share repurchase program.
No guidance given for the June quarter.
iMore's earnings call transcript.
Below: The five charts. Click the second column to see year-over-year growth. (Not seeing the charts? Try the website.)
EPS: