Poll shows nearly 6 out of 10 Americans either don't have a smartphone or don't trust the tech giants behind the app.
From "Most Americans are not willing or able to use an app tracking coronavirus infections. That's a problem for Big Tech's plan to slow the pandemic" in Wednesday's Washington Post:
The effort faces several major barriers, including that approximately 1 in 6 Americans do not have smartphones, which would be necessary for running any apps produced by the initiative. Rates of smartphone ownership are much lower among seniors, who are particularly vulnerable to the ravages of covid-19, with just over half of those aged 65 or older saying that they have a smartphone (53 percent). Rates are even lower for those 75 and older, according to the Post-U. Md. poll.
Among the 82 percent of Americans who do have smartphones, willingness to use an infection-tracing app is split evenly, with 50 percent saying they definitely or probably would use such an app and an equal percentage saying they probably or definitely would not. Willingness runs highest among Democrats and people reporting they are worried about a covid-19 infection making them seriously ill. Resistance is higher among Republicans and people reporting a lower level of personal worry about getting the virus.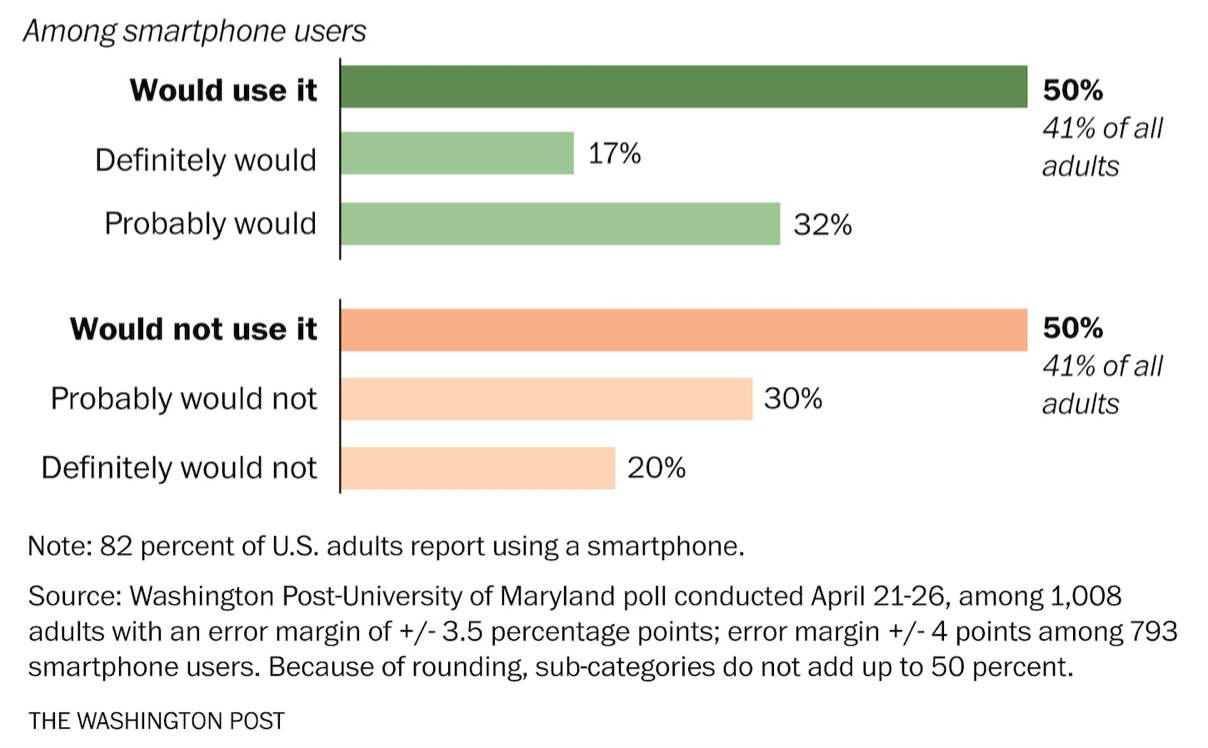 My take: "Resistance is higher among Republicans." No comment.