EXCLUSIVE: Three versions of the consensus, hot off the analysts' spreadsheets.
Thanks to you know what, estimates—especially for Q3—are all over the lot.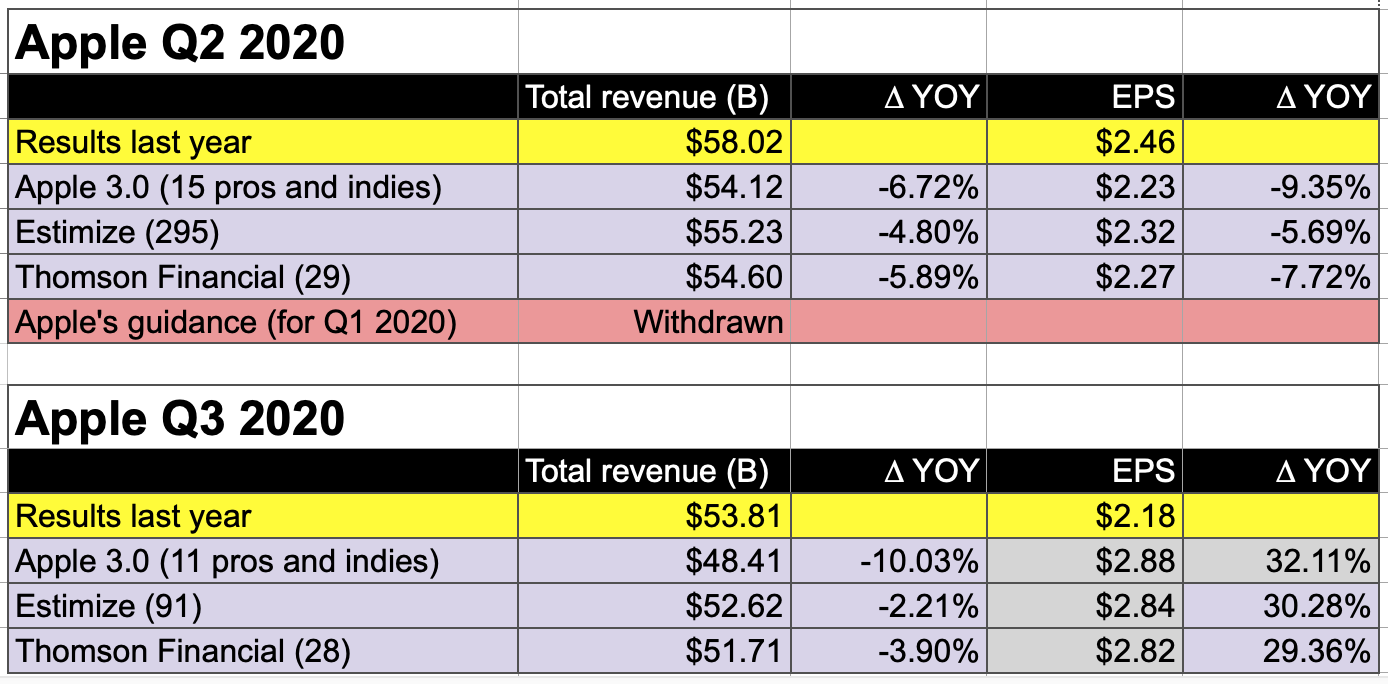 Click to enlarge.
Guide to the numbers:
Estimize: Crowd-sourced site that invites anonymous estimates.
Thomson Reuters: Average used by most public sites (e.g. Yahoo Finance).
Apple 3.0: This site's mix of pros and independents has out-performed Thomson Reuters for at least a dozen quarters in a row. Plus, it names names (see Best and Worst archives).
We'll find out whose consensus was closest to the mark when Apple offers its fiscal Q2 2020 results and (possibly) Q3 guidance after the markets close Thursday, April 30. I'll be monitoring the earnings call with the analysts and you can too. Click here for instructions.