A place for Apple traders and investors to share their best ideas — worst week since October 2008 edition.
To get things rolling, here is former AllianceBernstein CEO Peter Krause on CNBC talking about Apple as a microcosm of the pandemic's demand impact, which he sees as a three to six-month interregnum. Cue the video:
Also on CNBC, we have Piper Sandler's Craig Johnson suggesting that Apple has a lot of support around $225 and that this might be a good entry point to start writing some calls puts. Cue the video:
Finally, watch Apple underperform the S&P 500 last week from the start Monday to Friday's ugly close: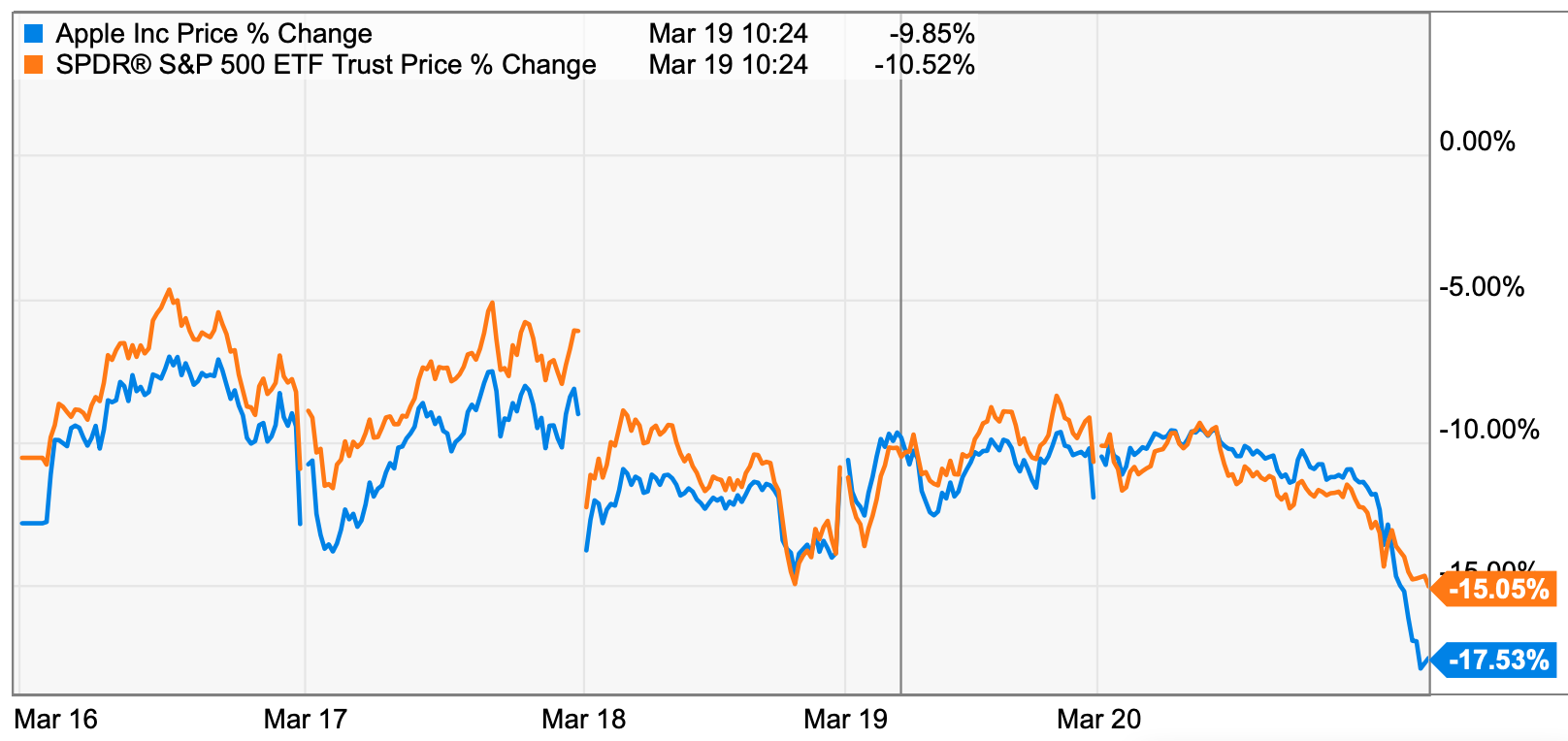 Disclosure: I am now an Apple shareholder (see Why I bought a share of Apple, my first), but I still have nothing to add. Don't blame me if you drain your IRA doing something you read about here.
See also last week's trading strategies.