A place for Apple traders and investors to share their best ideas — Pandemic panic edition.
In case you missed it, here's Tim Cook's full 10-minute interview last week with Fox Business:
Finally, by popular demand, Apple vs. the S&P 500: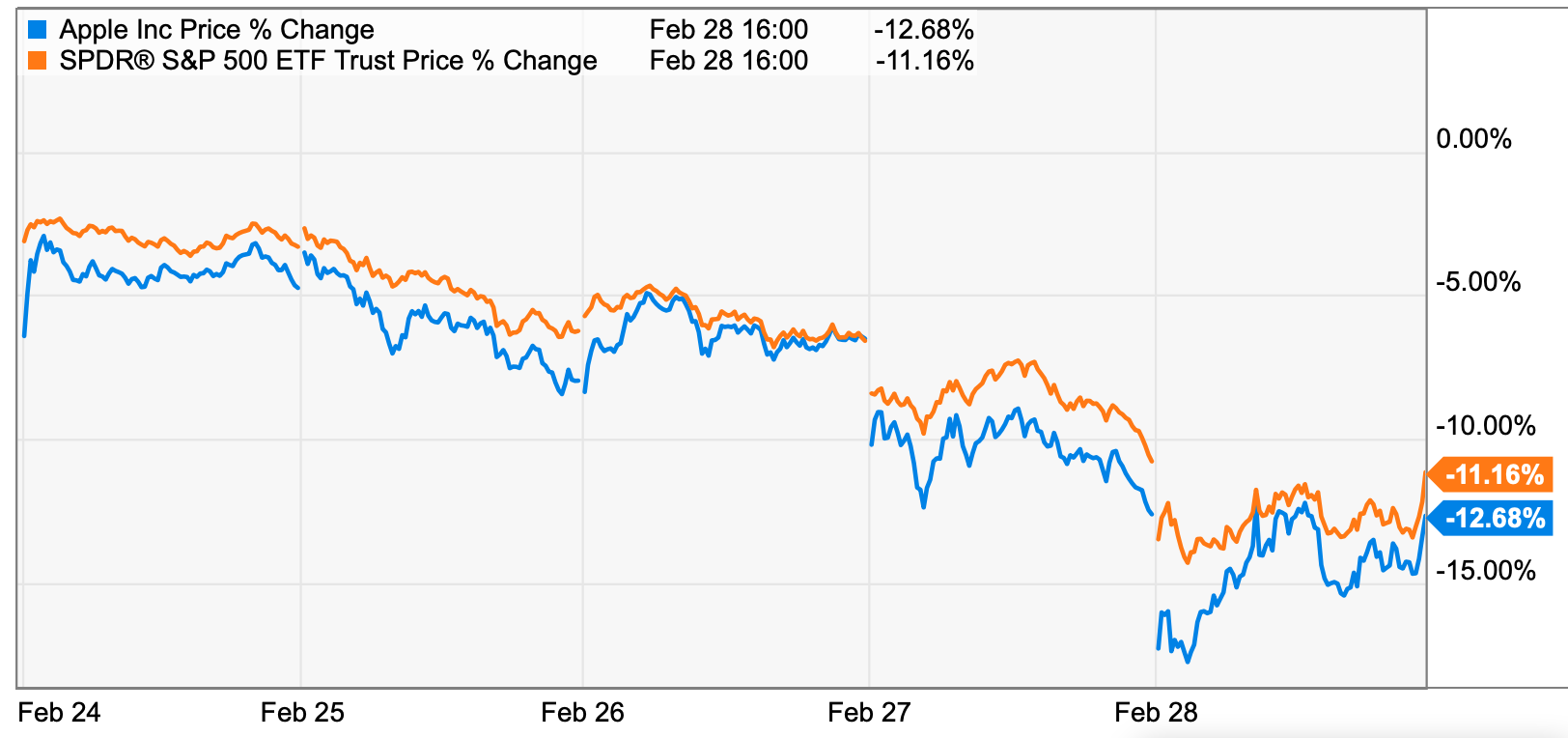 Although I am now, finally, an Apple shareholder (see Why I bought a share of Apple, my first), I still have nothing to add. Don't blame me if you drain your IRA doing something you read about here.