By Thursday's all-time high close, most Apple analysts had caught the market's drift.
Below: My full list of Apple price targets—now with gap between target and closing price—as accurate and up-to-date* as I can make it. Corrections appreciated.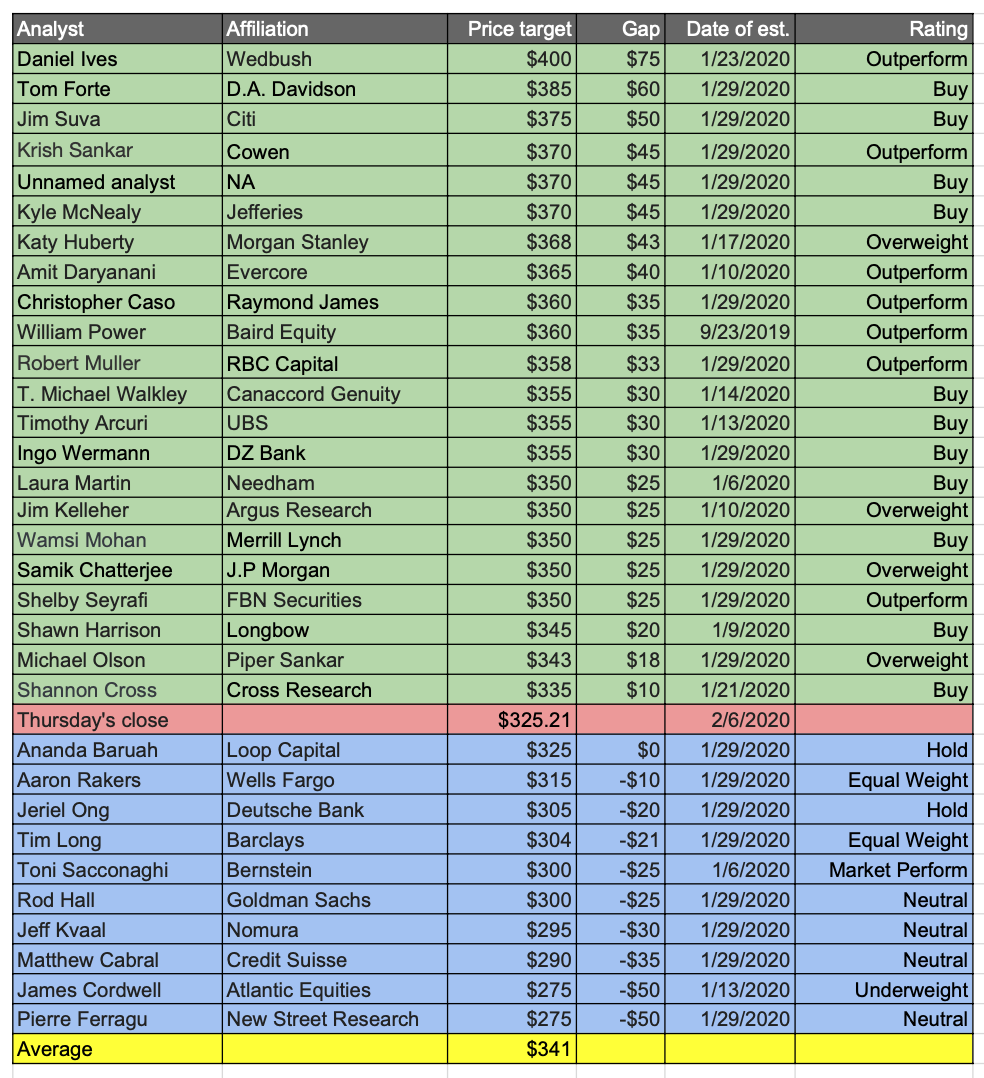 Click to enlarge. *I rely on TipRanks ($) for the estimates of an analyst who shall remain nameless (long story).
Note on methodology: The average price target jumped when Street-low Jun Zhang left Rosenblatt Securities. It jumped again when I trimmed four analysts I hadn't heard from in more than three months. (Oh Steve Milunovich, Eric Ross, Louis Miscioscia and Erwan Rambourg, where art thou now?)
Finally, courtesy of AAPLInvestors' Terry Gregory, the top 30 all-time high closing prices. Dates in green indicate that the closing price was an all-time high the day it was posted.