As the global market shrank 0.6%, iPad shipments grew 22.7%.
From "Worldwide Tablet Shipments Continue to Decline in Q4 2019" posted Thursday:
The worldwide tablet market declined 0.6% year over year during the fourth quarter of 2019 (4Q19) as global shipments fell to 43.5 million units, according to preliminary data from the International Data Corporation (IDC) Worldwide Quarterly Tablet Tracker. For the full year 2019, the tablet market shrank 1.5% year over year as global shipments totaled 144 million units.
Apple maintained its lead in the holiday quarter, growing 22.7% year over year. The new iPad launched last quarter accounted for nearly 65% of their shipments and helped the company gain share to 36.5% compared to 29.6% last year. As the company's product portfolio is moving more towards detachables, slate tablet shipments have been at an all-time low with a 79.3% decline.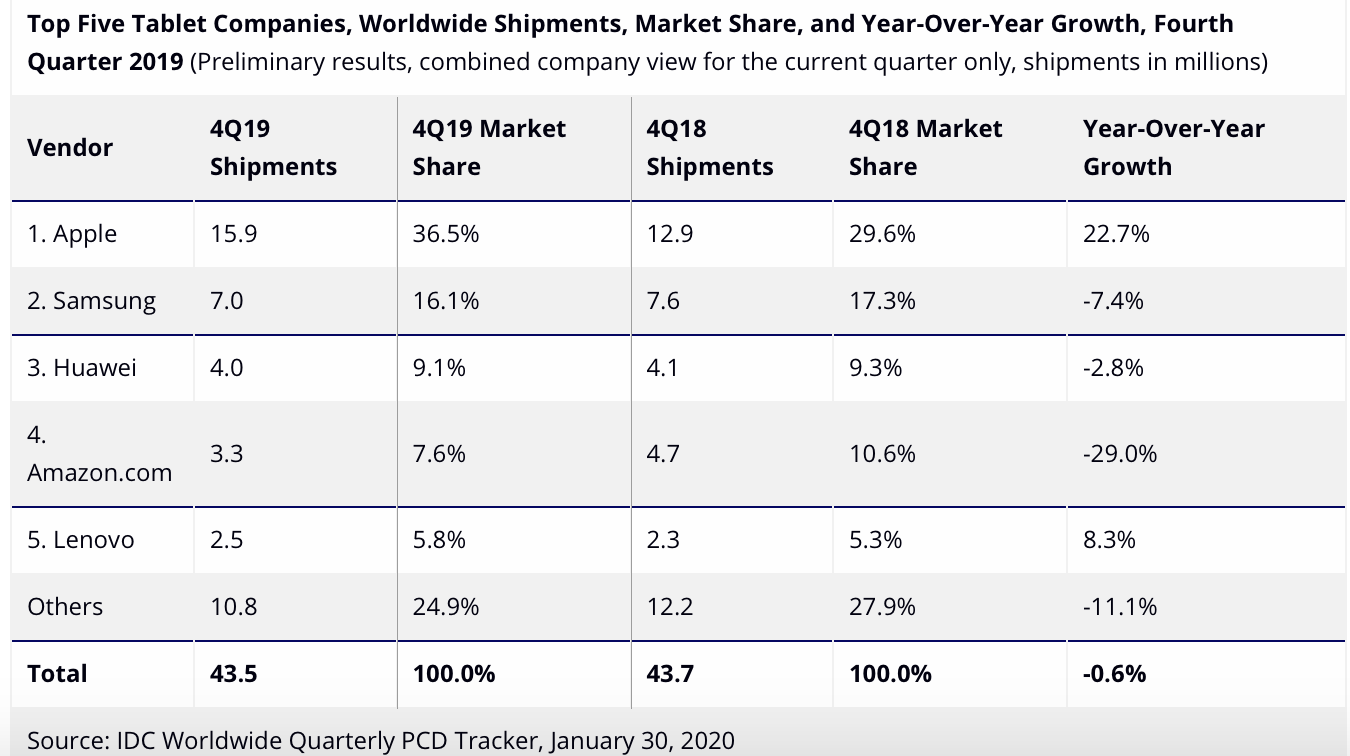 Click to enlarge.
My take: Ten years later, still No. 1.
Cue the video: