Apple analysts are still scrambling to catch up to the market. Some haven't even started.
From CNBC:
D.A. Davidson hiked its price target for Apple on Monday morning to the highest level on Wall Street, saying 5G technology gives the company opportunities to reignite iPhone growth.
The emergence of 5G should allow the consumer tech giant to grow its iPhone sales in each of its next two launch cycles, starting this fall, analyst Tom Forte said in a note to investors. D.A. Davidson now has a price target of $375 per share for the stock, up from $300 per share previously.
"There is enough complexity and hype when it comes to 5G (the next-generation wireless network) that we believe Apple can exploit this multi-year opportunity," Forte said.
My take: Tom Forte had to jump pretty far to get ahead of the crowd. Others—say, Rod Hall at Goldman Sachs (current target: $196)— will have to leap even further just to get even.
Below: Who has jumped, and how far, since Q4: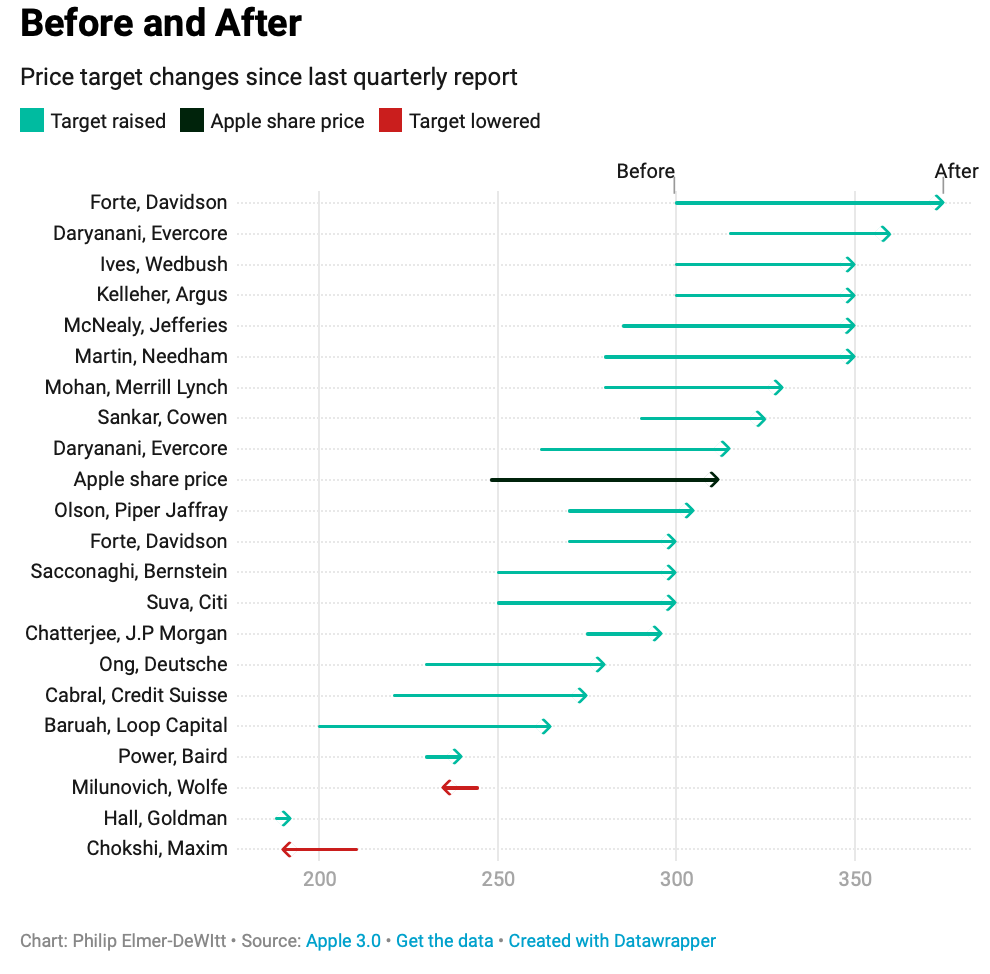 Click here for the chart.