From AAPLInvestors' Terry Gregory, keeper of the stats:
The chart below ranks the top thirty all-time high closing price per share of AAPL. Dates in green indicate closing price was an all-time high at that time.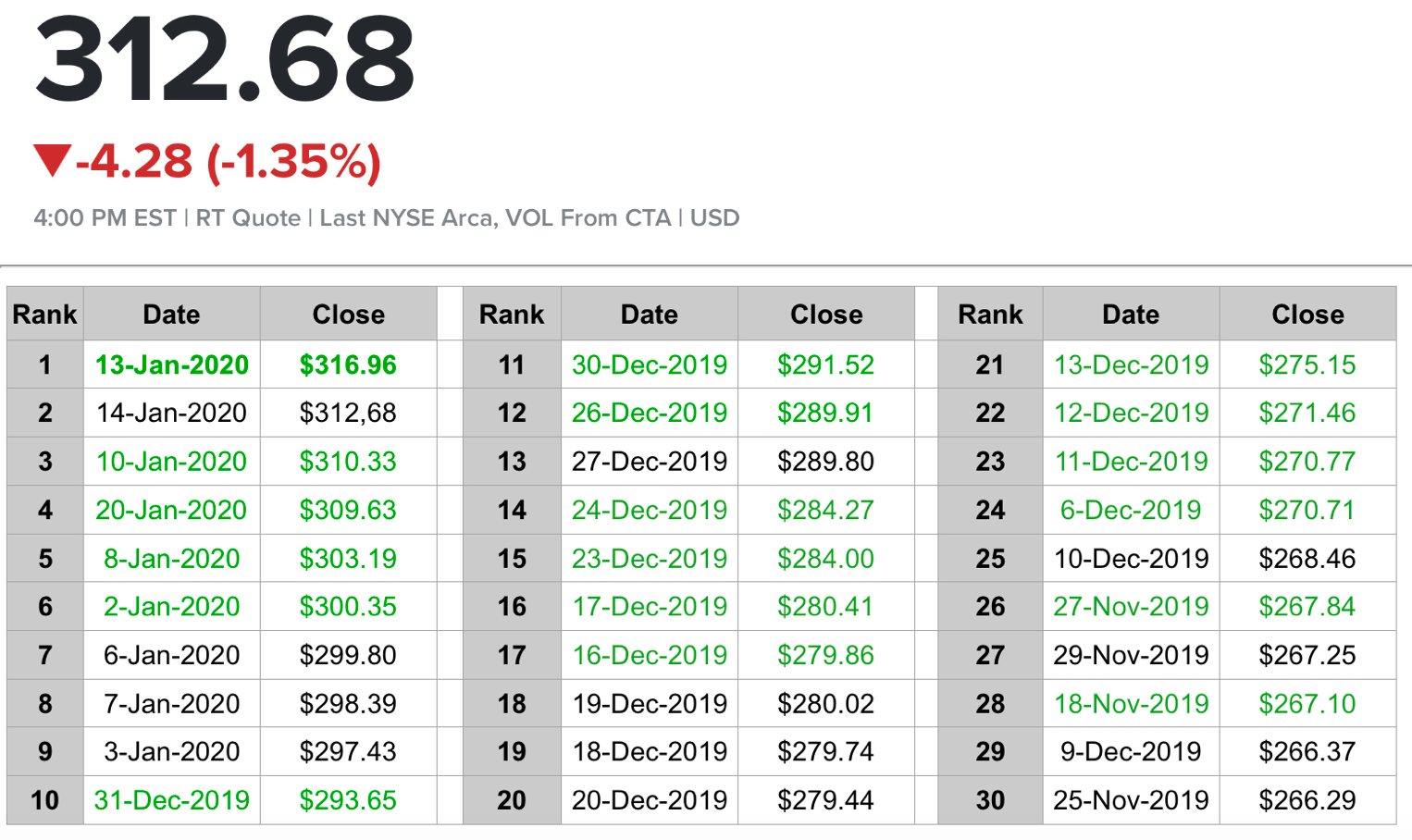 My take: Apple is the rising tide that lifts the rest of the market.