Where is Steve Dowling when we need him?
Reminder: Apple is hosting a "special event" in NYC today at 4 p.m. Eastern Time, where it will be "honoring" its "favorite apps and games of 2019."
Apple has not listed the event on its website or offered a live stream.
My take: I asked Apple PR  this morning if they knew anything more about this event, which got a brief pop of publicity in mid November but to which I was not invited. Four P.M. has come and gone and I haven't heard a peep or seen a tweet. Anybody home?
VIDEO: Bloviation in advance of the event...
UPDATE: From Bloomberg's Mark Gurman
A follow up to the "Apple event" that was held today. As I said, not an event, and was overblown unfortunately. Apple simply had developers in their NY apartment talk to media about their apps. Talks/demos. This is for Apple's best apps of 2019 list, coming midnight. No launch. https://t.co/PCxe0v51tr

— Mark Gurman (@markgurman) December 2, 2019
UPDATE 2: First photo, reportedly from inside the event...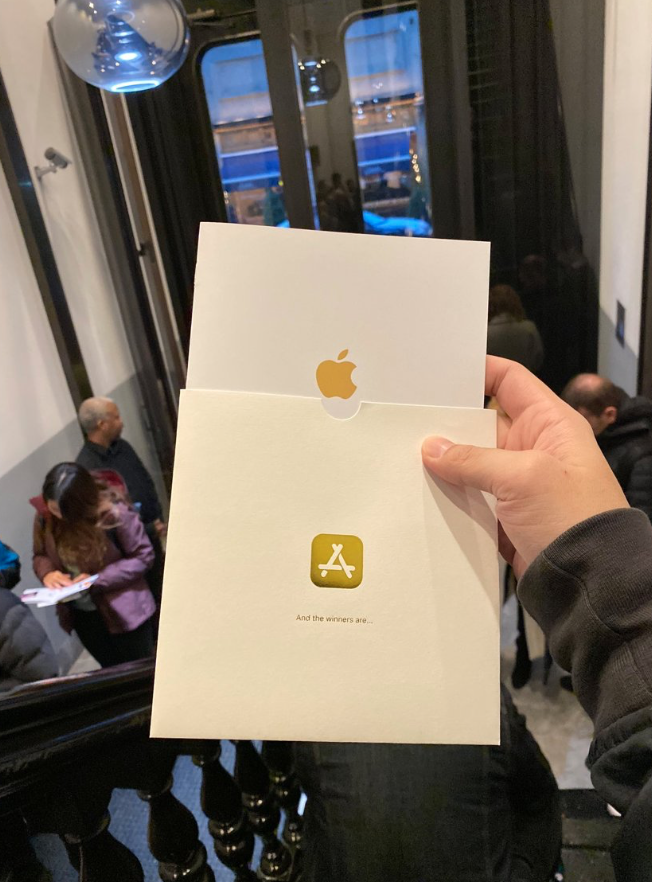 UPDATE 3: The payoff, embargoed until midnight as if it was the official articles of impeachment, was Apple's list of the winners. You can read all about it in Todd Haselton's "These are the best apps of 2019, according to Apple" at CNBC, as if there were no apps outside the walled garden. With all due respect to Haselton—and the winners—it's the kind of Apple PR-directed process story I'm so glad I don't have to write anymore. Especially in a snowstorm.
Lol this weather isn't ideal for Apple's event today pic.twitter.com/zYR4ip1oUM

— bruhhh (@bencsin) December 2, 2019