The indies trounce the pros once again, taking 8 of 10 top spots.
When estimates for products and services are factored in, the rankings are not so clear-cut.
Meanwhile, a tip of the hat to:
Above Avalon's Neil Cybart, who scored first in Rev and EPS for the second time this year (See Q1 2019)
Wamsi Mohan of Merrill Lynch, who scored first in all-categories thanks to best estimates for iPhones and Macs and near-bests for Services and Wearables.
And a wag of the finger at:
Goldman Sachs' Rod Hall, who was >$1 billion too high on iPad revenue and $2 billion too low on total revenue, putting him at or near the bottom of the pile in both column. For fun, watch him defend his near-Street low Apple price target ($165).
Below: The full list of analysts, sorted by the top-and-bottom lines, with the pros in blue and the amateurs in green.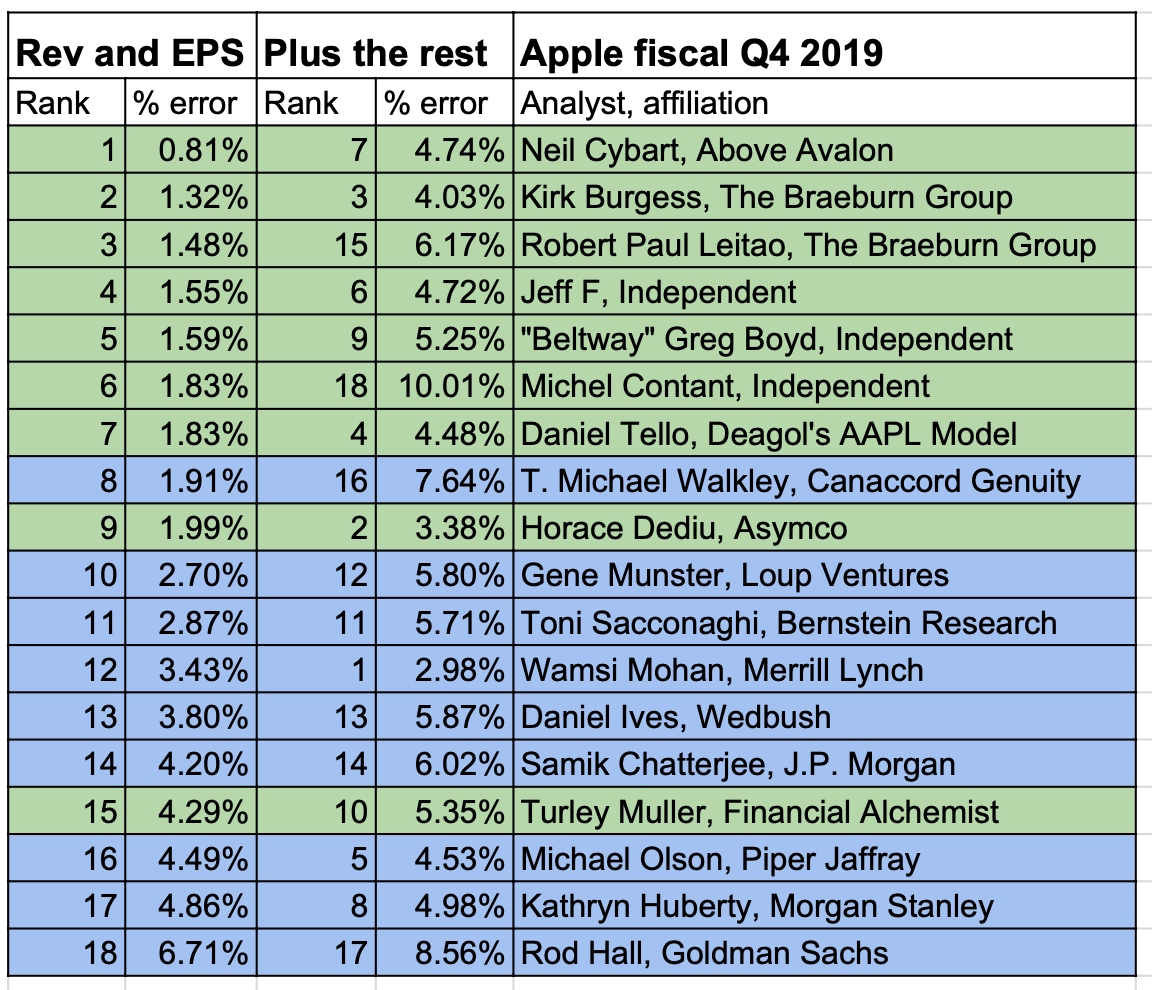 Click to enlarge.
Finally, a color-coded spreadsheet that shows—in each category—best, second-best, and third-best estimates (in bright and dull green) and worst, second-worst and third-worst (in bright red and pink). Corrections appreciated.