Tim Cook keeps it simple, plays the Walmart card.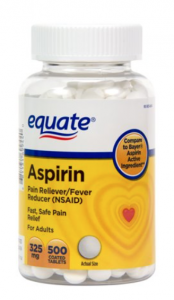 Apple can't be regulated as a monopoly, Cook insisted in his CBS Morning News interview, because Apple has minority shares of the global smartphone and PC markets. He doesn't mention smartwatches or wireless ear buds.
But he does push back against Elizabeth Warren's theory that a platform—like, say, the App Store—can be viewed and regulated as a monopoly:
I think some people would argue, if you are selling a good, then you can't have a product that competes with that good. But ... that's an argument that takes you down the path that Walmart shouldn't be stocking an alternative or house brand.
My take: Now that's an analogy to which most Americans can relate! Think of Apple-branded apps, Cook is saying, like Walmart-brand aspirin. Wait a minute... Does that mean Walmart can insist on a 30% cut from every bottle of Bayer's sold from its shelves?
Cue the video:
See also: