Pros and indies split the top 10 slots, five apiece.
A tip of the hat to...
Robert Paul Leitao, who nailed EPS to the penny.
A wag of the finger at...
Gene Munster, who jumped the shark on wearables.
Below: The full list of analysts, sorted by the top-and-bottom lines, with the pros in blue and the amateurs in green.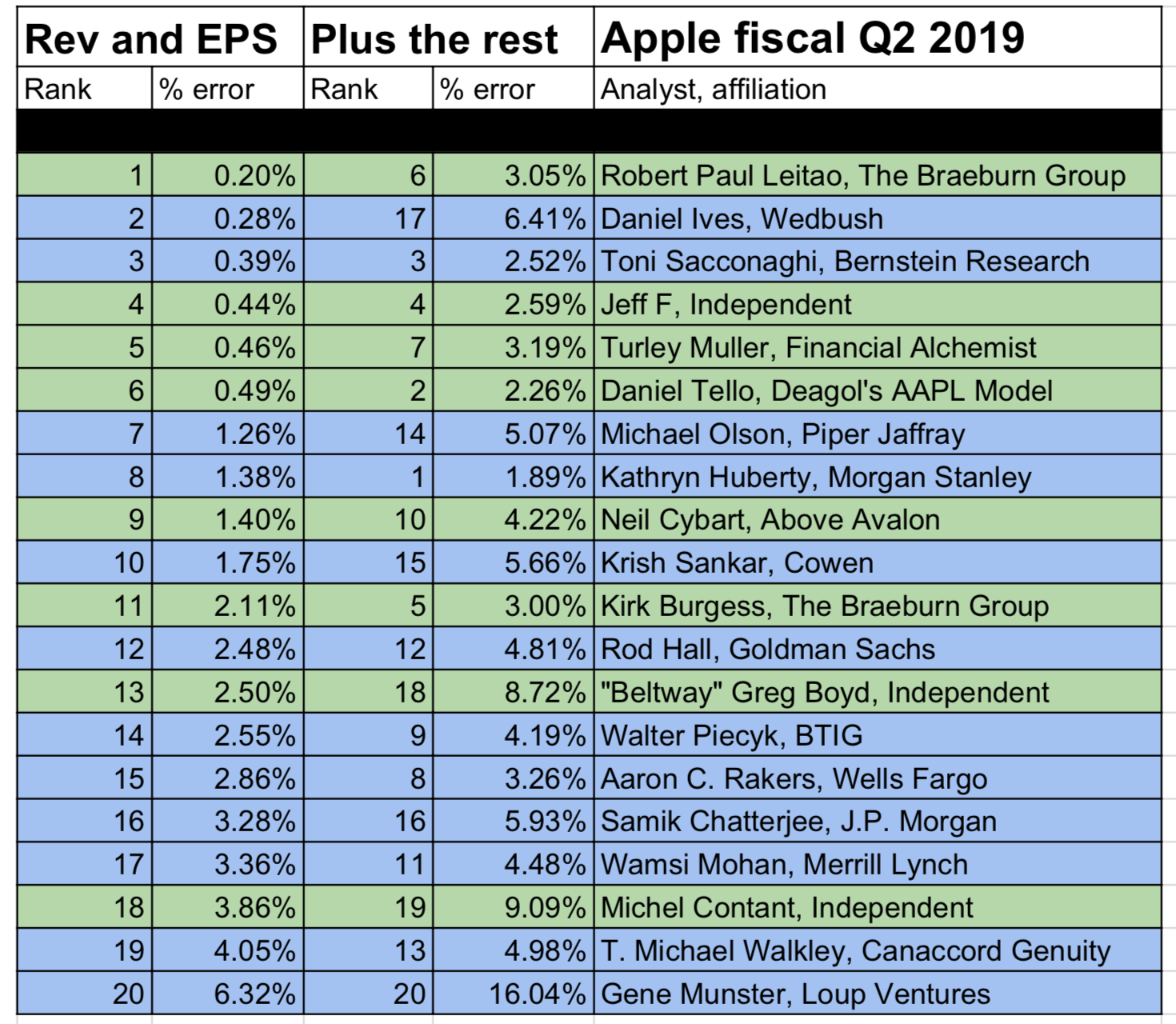 Click to enlarge.
Finally, a color-coded spreadsheet that shows—in each category—best, second-best, and third-best estimates (in bright and dull green) and worst, second-worst and third-worst (in bright red and pink). Corrections appreciated.