No one comes close, though second-tier brands have started to gain.
From Counterpoint Research's Global True Wireless Hearables Market Reaches 12.5 Million Units in Q4 2018, posted Thursday:
In terms of brands, Apple was the clear leader with a 60% market share. However, its share was dented as customers waited for the new generation of AirPods, scheduled for launch in Q1 2019. The strong performance of second-tier brands, such as JLab and QCY, also had a negative impact on Apple's market share.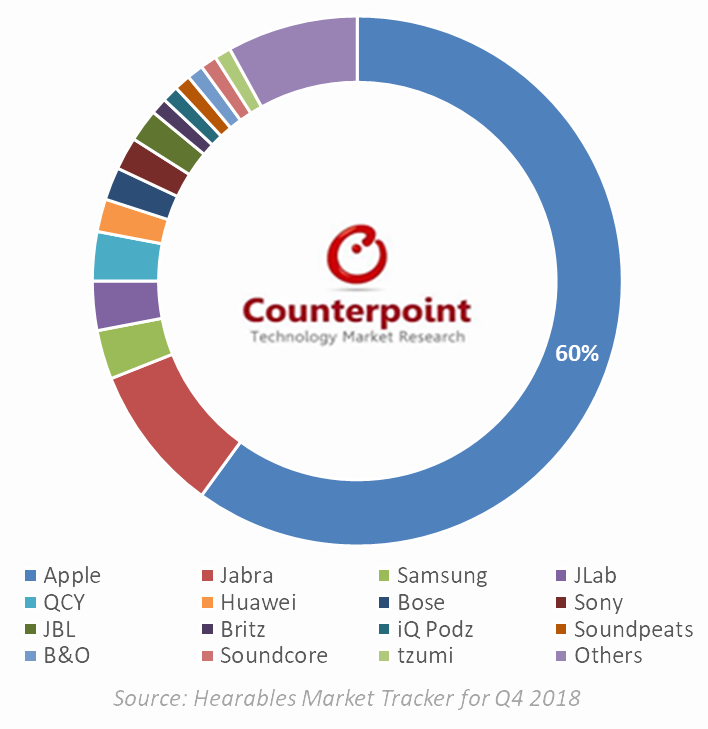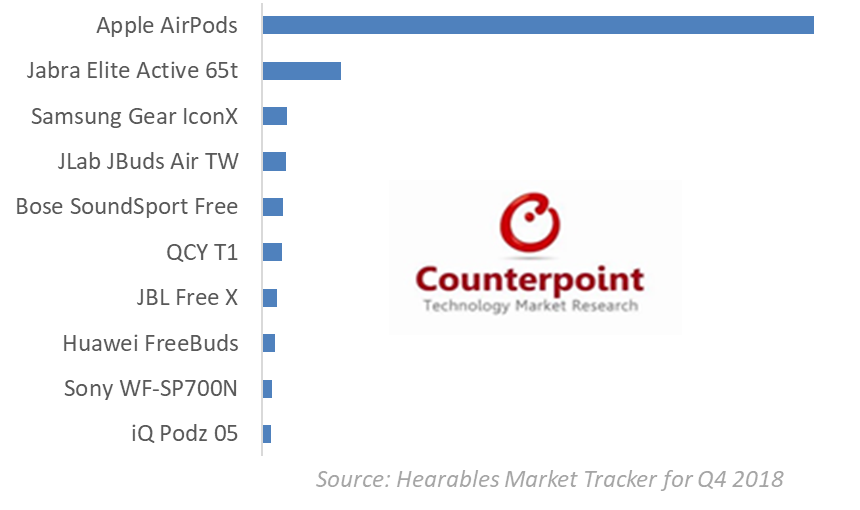 My take: Even before the release of AirPods2, Apple was killing it.