Exclusive: Naming names and setting expectations for today's Apple earnings report.
Posted Tuesday morning from Western Mass.
First the summary:

Click to enlarge.
Below: The individual analysts' estimates—as complete, accurate and up-to-date as I can make them. Wall Street professionals in blue, independents in green. Corrections appreciated, but the window closes at noon. [Corrections incorporated.]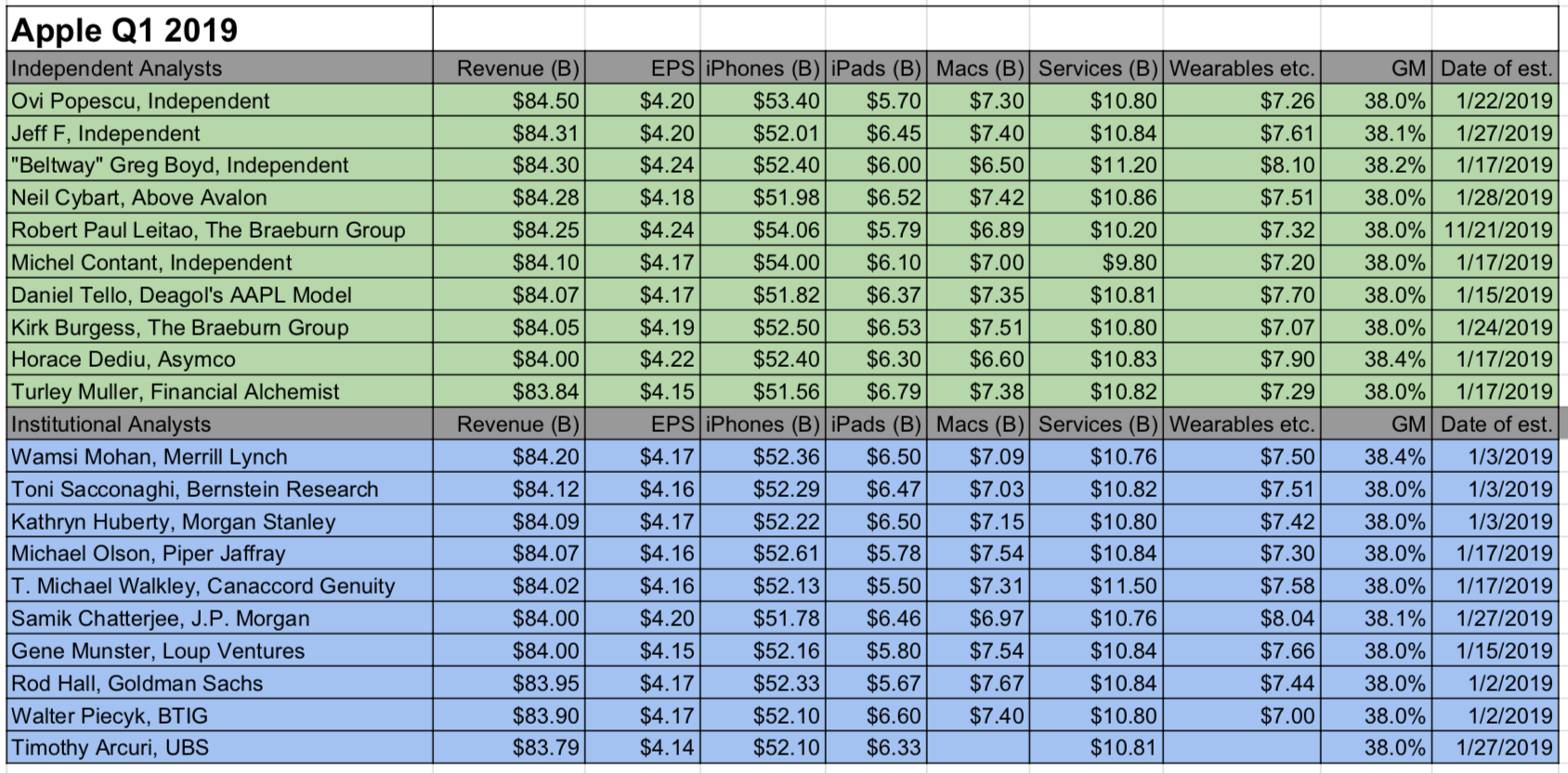 Tune in after the markets close today (Tuesday, Jan. 29) for Apple's results. I'll be auditing the call, and you can too. Here's the webcast link. The fun starts at 5 p.m. ET (2 p.m. PT).
My regular post-earnings analysis (Best and worst analysts, What the analysts are saying) may be a little late this quarter due to elective surgery (hip replacement) inconveniently scheduled for Wednesday morning.
UPDATE: With corrections incorporated, Neil Cybart is sitting pretty.