Apple may have stretched iPhone price elasticity about as far as it can go, says Bernstein's Toni Sacconaghi.
From a note to clients that landed on my desktop Monday:
Apple has raised iPhone ASPs over the past 4 years at a time when non-Apple smartphone ASPs saw significant contraction. In 2018, Apple reported iPhone ASPs of $766 – 27% higher than the $603 it reported in 2014. Meanwhile, non-Apple smartphone ASPs declined ~15%.
The upshot is that the average iPhones now cost nearly 5x a non-Apple smartphone – an unprecedented premium even for Apple (Exhibit 5). At some point, we worry that demand elasticity will drive down demand or push out replacement cycles, and/or Apple will no longer be able to raise prices to offset flat or declining unit volumes.
Cue Exhibit A: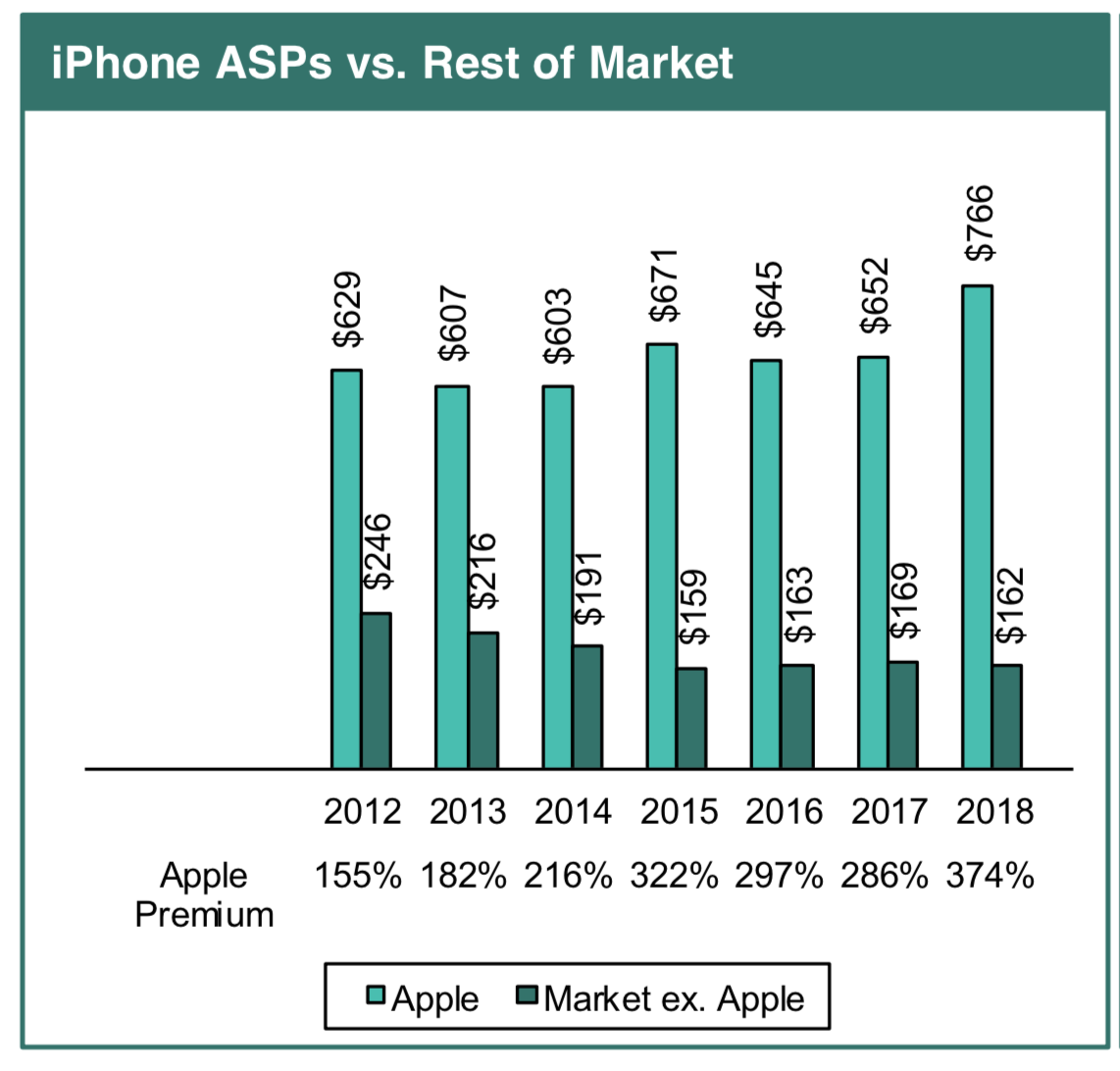 My take: Sacconaghi is a glass-half-empty kind of guy these days, This nugget comes from a longer note in which he worries about several aspects of Apple business, including the risks of making phones that last too long. Paging Horace Dediu.