Facebook, Amazon, Netflix and Google have all fallen below their 50-day moving average. Not Apple.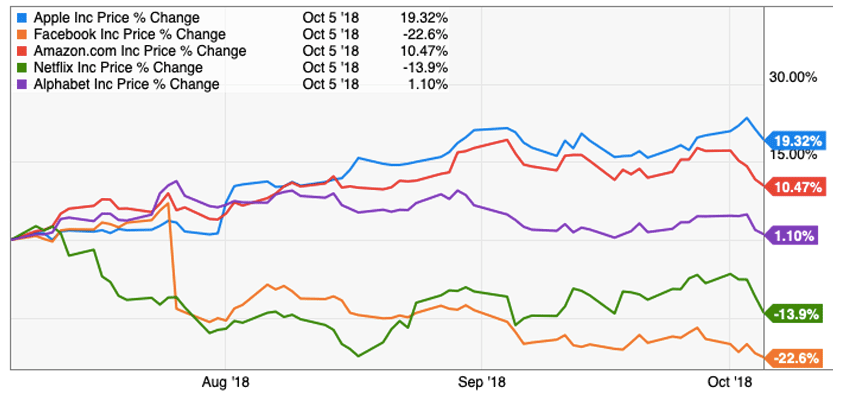 From Investor's Business Daily: Dow Jones Futures: FANG Stocks Haven't Done This Since April
Amazon.com (AMZN) and Netflix (NFLX) undercut their 50-day averages last week, joining Facebook (FB) and Google-parent Alphabet (GOOGL). It's the first time all four FANG stocks have been below their 50-day lines at the same time since late April...
On the bright side, Dow Jones stock Apple dipped just 0.6% last week, with some distance from the 50-day line.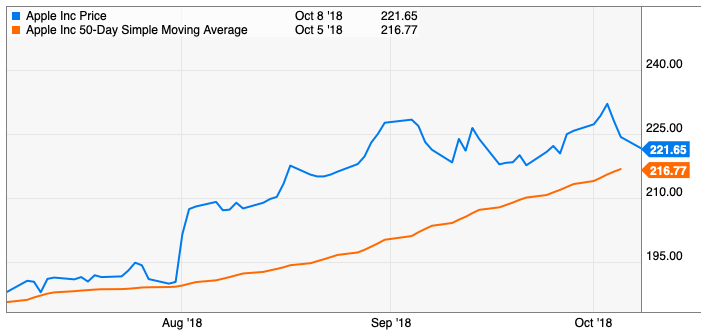 Click images to enlarge.
My take: Apple's week, it must be said, ended badly—down 3.3% Friday—and the stock was still in the red in pre-market trading Monday.