The first time Apple broke $225, on August 30, all but eight of these analysts were in negative territory.
Between the stock's rebound and a flood of post-Labor Day upgrades, the balance of bulls and bears has reverted to something closer to the norm.
Below: My full list of Apple price targets, as accurate and up-to-date* as I can make it. Corrections appreciated.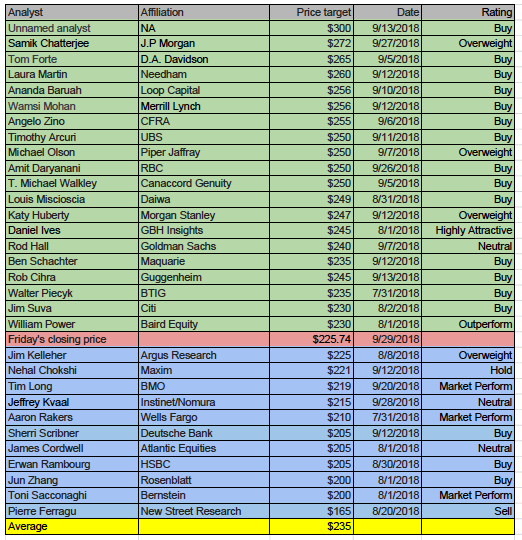 Click to enlarge.
*TipRanks ($) reports that an analyst who shall remain nameless (long story) has moved to a new a Street-high price target of $300.