And then there were eight. All the rest were underwater.
Below: My Apple price-target spreadsheet—as accurate and up-to-date as I can make it.* Corrections appreciated.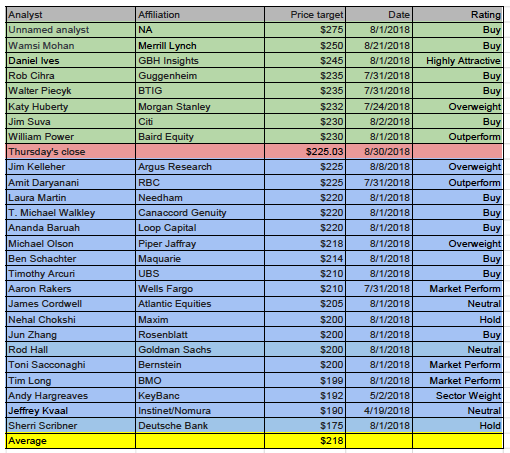 Click to enlarge.
My take: If all these analysts come back from the Hamptons, dust off their Apple models, and raise their price targets, won't that push the stock still higher?
BELOW: The top thirty all-time high closing price per share of AAPL. Dates in green indicate closing price was an all-time high at that time. Source: AAPLInvestors.net

*Re unnamed analyst: Long story. Too boring.