For a couple hours Tuesday, 60% of Wall Street's sell-side was underwater.
Below: My full list of Apple targets, as accurate and up-to-date* as I can make it. Corrections appreciated.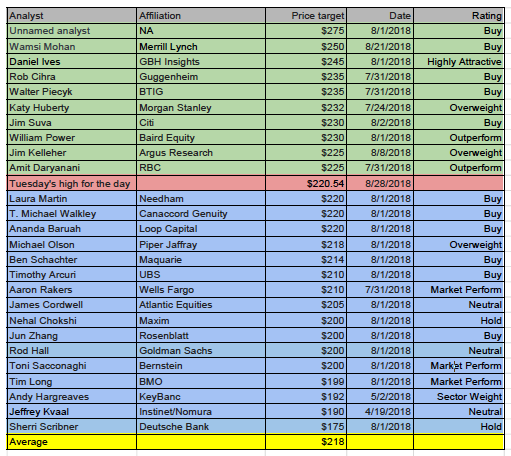 Click to enlarge. 
My take: I don't remember when I've seen so much blue in this spreadsheet. Something's got to give.
*TipRanks ($) reports that an analyst who shall remain unnamed (long story) is sticking with a Street-high price target of $275.
The chart below, courtesy of AAPLInvestors.net, ranks the top thirty all-time high closing price per share of AAPL. Dates in green indicate closing price was an all-time high at that time.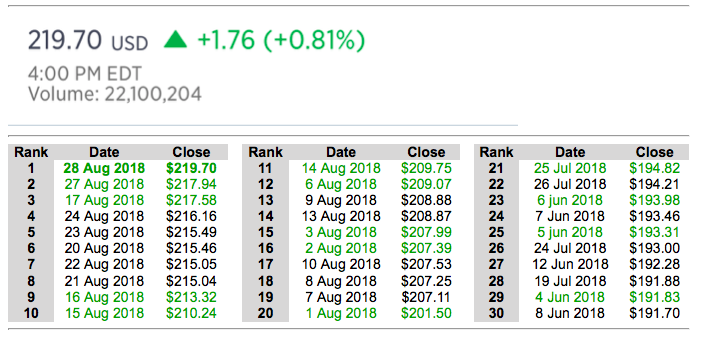 CORRECTION: An earlier version of this item had Daniel Ives underwater. My bad.