The stock touched a new all-time intraday high Monday.
Below: My full list of Apple price targets, as accurate and up-to-date* as I can make it. Corrections appreciated.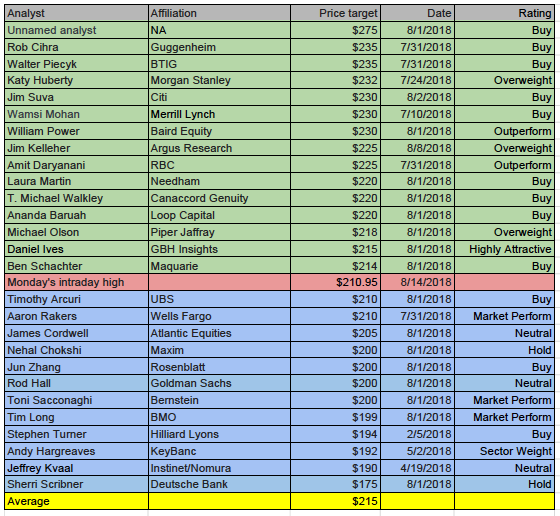 Click to enlarge.
My take: If Apple can hang on at $1 trillion plus, expect a flurry of revisions from the blue group before the end of September (and Apple's fiscal 2018).
*TipRanks ($) reports that an analyst who shall remain unnamed (long story) is sticking with a Street-high price target of $275.