Naming names and setting expectations for today's Apple earnings report.
Posted from a porch overlooking Maine's Muscongus Bay.
First the summary:

Click to enlarge.
Below: The individual analysts' estimates—as complete, accurate and up-to-date as I can make them. Wall Street professionals in blue, independents in green. Corrections appreciated, but the window closes at noon.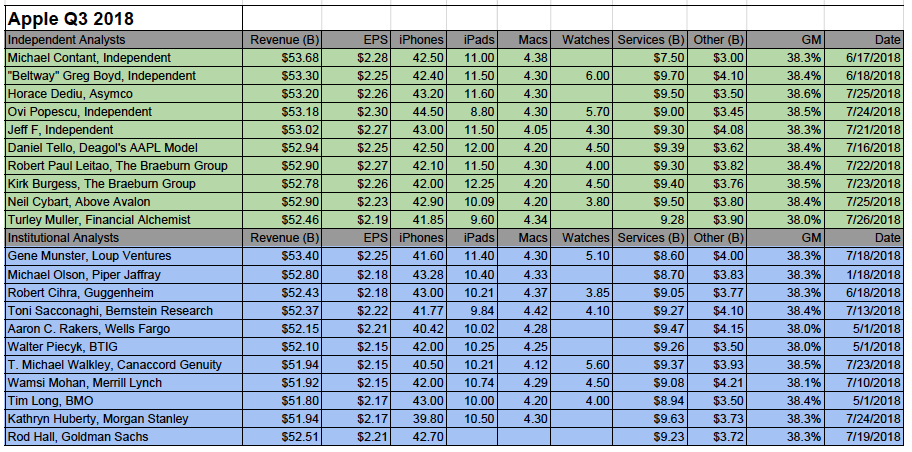 Tune in after the markets close today (Tuesday, July 31) for Apple's results. I'll be auditing the call from Pemaquid Point, and you can too. Here's the webcast link. The fun starts at 5 p.m. ET (2 p.m. PT).