No wonder Apple supply chain analysts can't get their story straight!
From a note to clients by Cowan's Karl Ackerman that landed in my inbox Monday:
We now have a crystalized view on CQ3:18 iPhone build expectations, and our supply chain checks in Taiwan indicate builds of 47MM units or 1-2MM ABOVE what we think is contemplated by Street. This brings unit supply up 5% Q/Q, a slight reversal to last year's CQ3:17 down 3% Q/Q and CQ3:16 down 3% Q/Q. Moreover, this build number is inclusive of 29MM next-generation iPhones, including 6MM of the 6.1" LCD. As we expected, our field work indicates component shipments for the iPhone X have largely ceased exiting CQ2.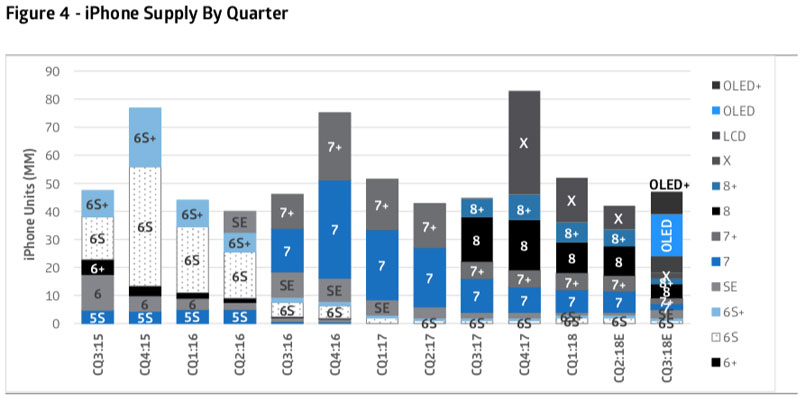 Source: Cowan & Company. Click to enlarge.
My take: From John Gofrey Saxe's The Blind Men and the Elephant.
It was six men of Indostan
To learning much inclined,
Who went to see the Elephant
(Though all of them were blind),
That each by observation
Might satisfy his mind...
And so these men of Indostan
Disputed loud and long,
Each in his own opinion
Exceeding stiff and strong,
Though each was partly in the right,
And all were in the wrong!