Is it the platform with the biggest base, or the platform whose base spends the most?
Two charts: One from Mary Meeker, one from Katy Huberty (click to enlarge).
Meeker: Global smartphone growth hit 0% last year (ex PED: although iOS grew slightly).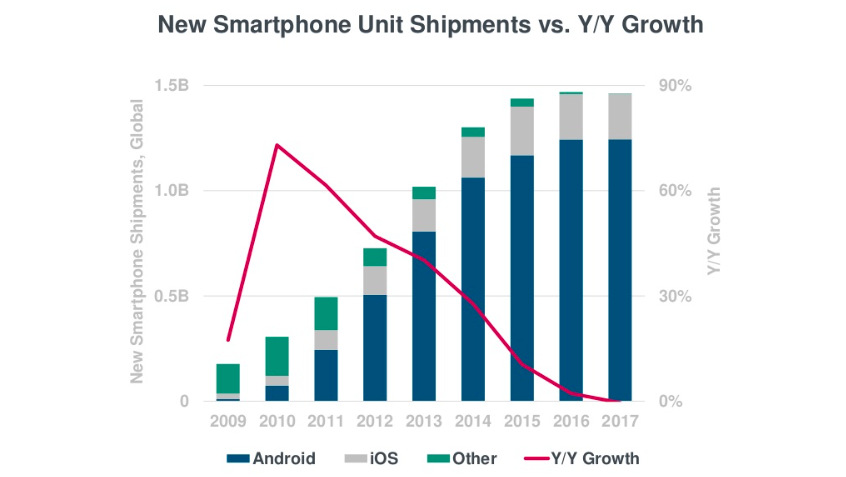 Huberty: Android's installed base is five times bigger than iOS, but iOS users outspend Android users by better than ten to one.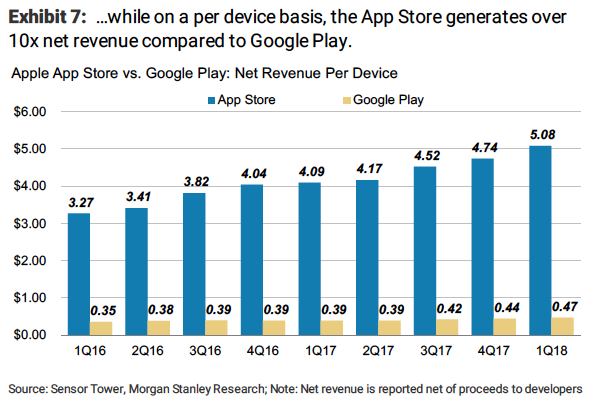 Fun fact: Before Mary Meeker left Morgan Stanley for Kleiner Perkins, she was Katy Huberty's mentor.