With 4.92 billion shares outstanding, Apple's magic price point is $203.25 a share. (See Big caveat, below.)
By my count, 12 Apple analysts have posted 12-month targets of $203 or higher.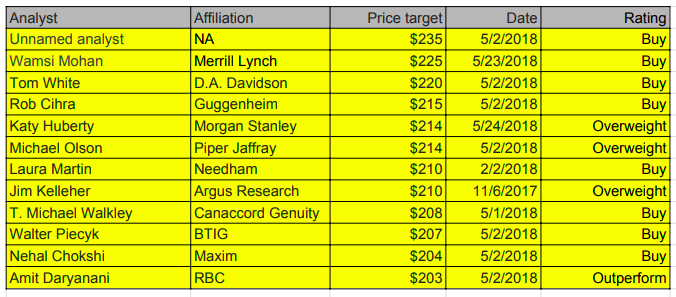 *The market high estimate comes from an analyst who has asked not to be identified on this site. His name and most recent affiliation, however, are no secret. See, for example, here and here.
On the other side of the bet, these eight analysts have advised their clients that Apple is likely to be worth less in 12 months than it is now.

Below: My full Apple price-target spreadsheet—as accurate and up-to-date as I can make it. Corrections appreciated.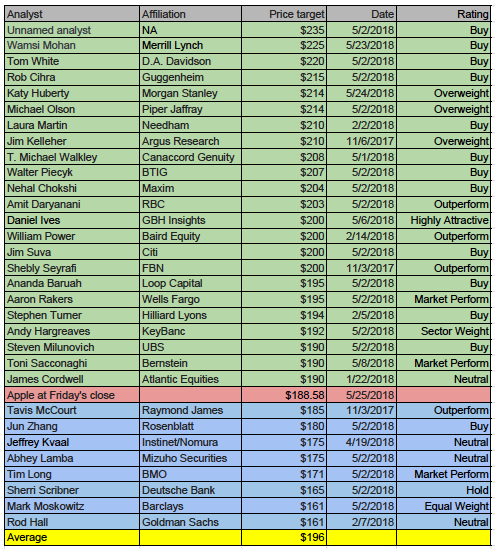 Click to enlarge.
Big caveat: $203 is the current $1 trillion price point, but that number moves higher with every share Apple repurchases and retires.