From Bill Maurer's iPhone Panic Sets In, posted Friday on Seeking Alpha: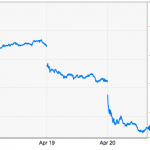 In the end, it's again time for Apple analysts to panic as we approach the company's earnings report. We've seen this time and time again, and this quarter, the iPhone X seems to be the main culprit, but I also think a lack of SE refresh and the battery replacement program are hurting. Investors will likely brush off some softness, thanks to the capital return program update, but don't ignore what happened at last quarter's report when guidance was weak. Shares have already dropped a bit late this week, but they could go lower still if we get more and more negative commentary in the next few weeks.
My take: Maurer, who is one Seeking Alpha's better Apple analysts, includes an impressive list of recent negative Apple headlines from StreetInsider: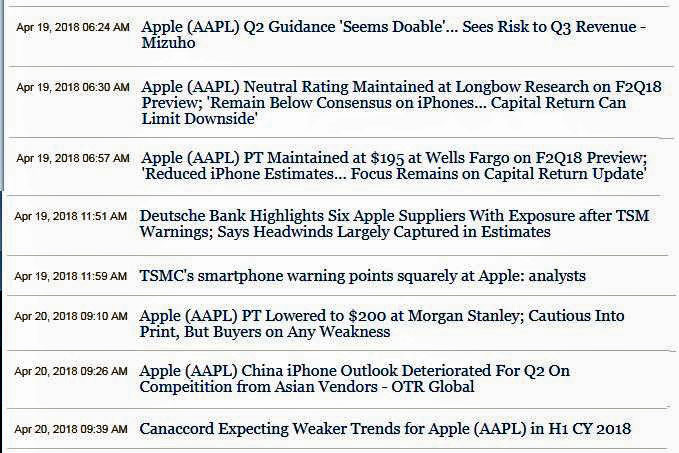 Click to enlarge. Click here for the original.
The upside of a down week in April is that lowered expectations are easier to beat in May.