No Apple angle here, just an amazing graphic courtesy of the Wall Street Journal ($).
From Phred Dvorak and Yasufumi Saito's Silicon Valley Powered American Tech Dominance—Now It Has a Challenger:
A decade ago, nearly three-quarters of the world's financing of innovative, tech-heavy startups and young companies took place in the U.S., with American investors plowing money into mostly U.S.-based venture firms.
Now, a surge of new money—mostly from China—has helped drive funding totals into the stratosphere and has transformed the venture landscape, according to an exclusive Wall Street Journal analysis of venture funding data...
That tidal wave of cash into promising young firms could herald a shift in who controls the world's technological innovation and its economic fruits, from artificial intelligence to self-driving cars.
Below: a version you can click to enlarge.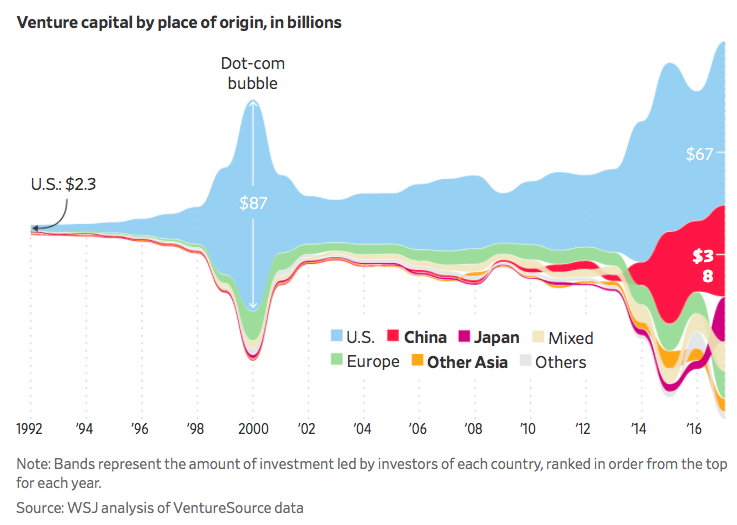 My take: The elephant in the room—the last tech bubble—is not addressed in the accompanying article.
UPDATE: Where the money goes, per friend-of-the-blog Dave Emery's request.