Apple's fiscal Q2 2018 ended Saturday with Apple down about 1% for the quarter.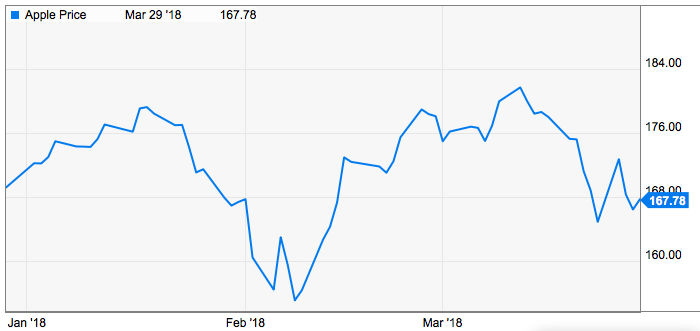 My take: With the Street no longer expecting an iPhone supercycle, the focus will shift to repatriation, stock buybacks and management's guidance for Q3.
I'll be eavesdropping on Apple's Q2 earnings call with analysts, and you can too. Click here for instructions.