Three months before the Facebook/Cambridge Analytica revelations, 59% of respondents saw the writing on the wall.
Drawn from the responses of 4,217 U.S. adults to a poll conducted by CB Insights in December 2017: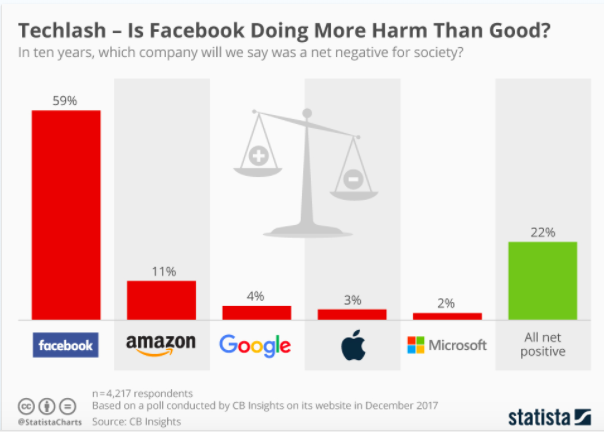 Click bar graph to enlarge. Not seeing? Click here.
My take: Apple ducked this bullet. But so did Google.