Exclusive: The individual analysts' estimates—as complete, accurate and up-to-date as I can make them.
Wall Street professionals in blue, independents in green. Corrections appreciated, but the window closes today at noon.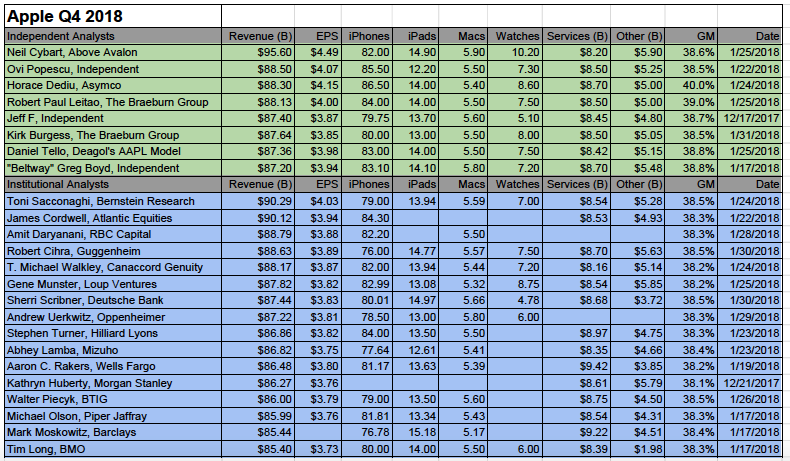 Click to enlarge. Google doc available to subscribers on request. 
Below: Summary spreadsheet.

Click to enlarge.
Tune in after the markets close today, Feb. 1, for Apple's results. This one should be entertaining, at least for earnings nerds like me. I'll be auditing the call and you can too. Here's the webcast link. The fun starts at 5 p.m. ET (2 p.m. PT).
My plan is to post the analysts' reactions Friday morning and my quarterly best-and-worst-analysts list before lunch.