And then there were four: Nomura, Barclays, Mizuho and Deutsche Bank.

Apple has been on a tear for more than a year. The pool of analysts advising investors to stay clear of Apple is shrinking. Some have left the business. See Apple analysts play musical chairs on Wall Street.
Below: My full list of Apple price targets, as accurate and up-to-date* as I can make it. Corrections appreciated.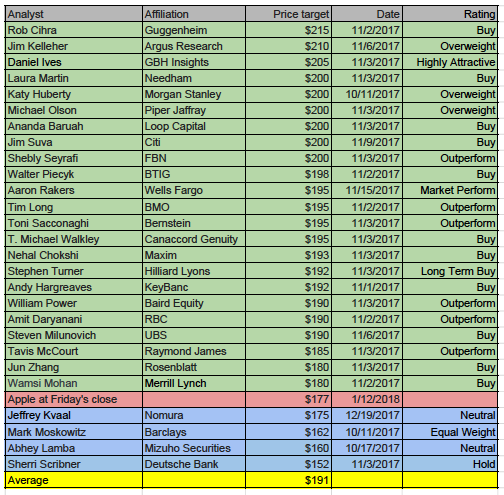 Click to enlarge. 
*Several outlets report that an analyst who shall remain unnamed (long story) has set a street-high price target of $235.