Price cuts and trade-ins tipped the balance of iPhone sales last quarter.
From a week-old Counterpoint press release that landed in my inbox Tuesday:
Apple reached record sales during the third [calendar] quarter, growing 56% YoY due to a drop in the prices of its previous generation iPhone models, prior to the launch of the new iPhones. Also, during this quarter Apple started with trade-in programmes in Russia with online and offline distributors like M.video and Svyaznoy.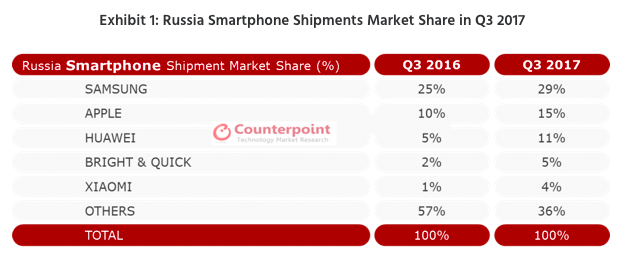 Click to enlarge.
My take: Apple already owned 81% of Russia's premium ($600+) smartphone market. The 27,990 ruble ($470) iPhone SE is Russia's new entry point into the Apple ecosystem.